Madhya Pradesh CM Shivraj Singh Chouhan tests positive for COVID & admitted in hospital!
Galatta |
Jul 26, 2020, 01:07 pm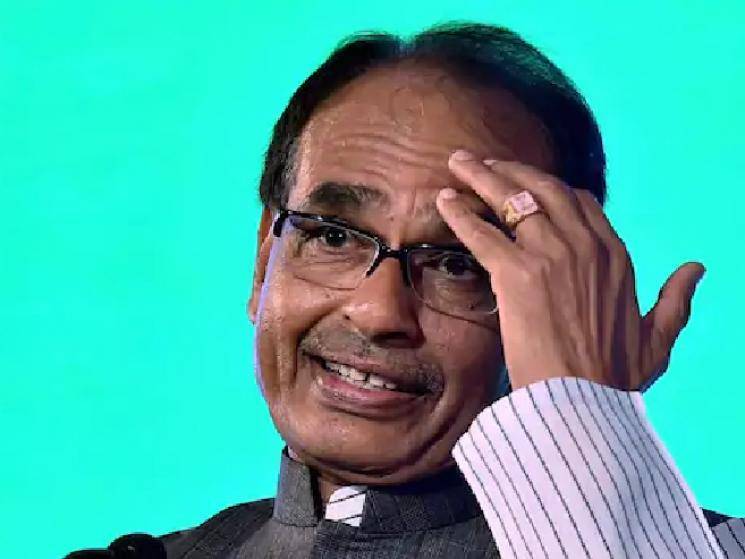 The COVID-19 Novel Corona Virus has been infecting people left, right and centre and it doesn't discriminate between anybody! Recently, it came as a huge shock when Amitabh Bachchan and a number of his family members tested positive for the Virus. Now, it has come to light that the Madhya Pradesh Chief Minister Shivraj Singh Chouhan has also tested positive for COVID! He took to Twitter to share this news. He has now been admitted to a private hospital and is undergoing treatment! However, the 61-year-old Chief Minister has stated that he would continue monitoring the COVID situation in the state, through video conferencing with the authorities, despite being in the hospital!
Shivraj Singh Chouhan has also appealed to all his colleagues and those who came in contact with him in the recent past, to get themselves tested for COVID. He also revealed that all his close contacts have already been moved to quarantine and are being tested! The CM mentioned that he is following all the safety guidelines mandated by the health authorities. He is now the first Chief Minister to test positive for the Corona Virus, after a number of State and Central ministers got infected earlier! Just recently, Madhya Pradesh cabinet minister Arvind Bhadoria had tested positive for the Virus. He had attended a Cabinet meeting with CM Shivraj Singh Chouhan and the two had also travelled together to Lucknow, for attending the funeral of governor Lalji Tandon, earlier this week.
The tweets posted by Shivraj Singh stated that he had begun showing symptoms of the Corona Virus and so he got himself tested and the results came out positive. He also stated that in his absence, Home Minister Narottam Mishra, Medical Education Minister Vishwas Sarang, Urban Development Minister Bhupendra Singh and Health Minister Dr. Prabhuram Choudhary would chair the daily meetings with the other State officials. Even earlier today, Shivraj Singh listened to Prime Minister Narendra Modi's Mann Ki Baat address to the nation, from the hospital. This 67th edition of Mann Ki Baat, had PM Modi talking about many things, including the Kargil Vijay Diwas, Bihar floods and Vocal for Local, among other things! We wish CM Shivraj Singh Chouhan a speedy recovery and pray that he returns to good health soon!