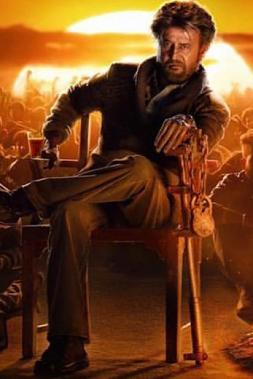 Petta Movie review
"Age is just a number", so say many. The much loved Superstar Rajinikanth reiterates this with aplomb in this Karthik Subbaraj directorial Petta. The mass king opens his innings in this year in an emphatic and satisfying manner in this action based entertainer of a new age director.
All those classy, massy, stylish, humorous and action shades of the actor get unleashed on the screen to the audience's deep-throated frenzy.
The first half of the film is packed with punch dialogues and verve that the viewers get choked in euphoria. A perfect pitch for an engaging story is set in the first half. Cute moments between Rajini and Simran add to the color of the proceedings. However, these moments are short and one would actually want more of them. There are many surprises and twists in the film that keep the audience glued to the film.
For all that sumptuous fodder that had been rendered to the fans in the first half, the second half acts as a mild downer. There are many characters and action sequences that one is likely to grapple for a little lucidity about the proceedings on screen. This could have been set right.
When the star cast boasts of artists like Nawazuddin Siddhique and Vijay Sethupathi, one is likely to expect power packed scenes to demonstrate their histrionics. But sadly so, they are few, at least for Siddhiqui. Vijay Sethupathi scores in a couple of sequences in his trademark moves. There is a battalion of actors in the film who come for a brief period but do their job well.
Action scenes are plenty in Petta and one should surely mention the contribution of Peter Hein to this part. Rajini has ably executed Hein's choreography. As regards other technical elements, DoP Tirru has used sepia tones for most of the film and delivers the right kind of tonality that conveys the mood for the product. Anirudh's music is the biggest plus with his BGM and songs set right. Rajini's costumes are super stylish and the selection of the texture is a delight to watch.
To sum it all, Rajini is in his best elements in Petta giving the viewer that satisfying experience. However, for Karthik Subbaraj fans, it may be a little less. The duration of close to three hours could make a few restless.
Watch the video review of Petta on Galatta Tamil YouTube channel here.