New guidelines to fight coronavirus from May 4: Home Ministry
By Vivek Raj | Galatta |

April 30, 2020 12:31 PM IST
The spokesperson for Ministry of Home Affairs in a statement has said that there will be considerable relaxations in many districts across the country once the coronavirus lockdown ends on May 3. The Union Ministry spokesperson in a series of tweets said that new guidelines to fight the COVID-19 outbreak will come into effect from May 4 and details will be made known soon. The statement further read that a comprehensive review meeting on the lockdown was held by the MHA, who have noted tremendous gains and improvement till now and are not willing to squander any of the gains that have been attained while urging the people to follow the guidelines of the ongoing lockdown strictly till May 3. Check out the tweets below: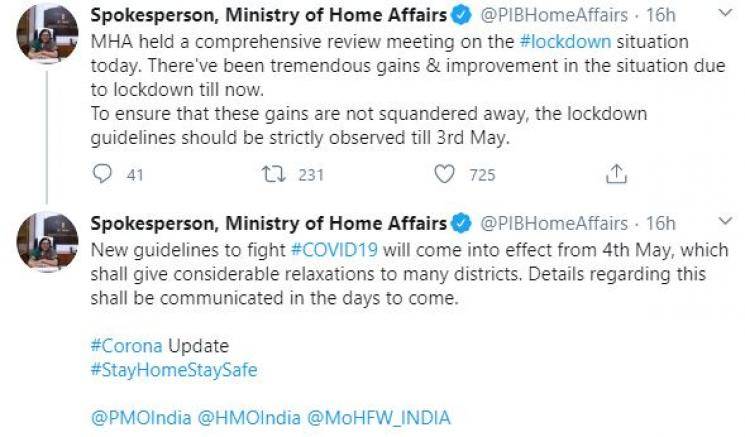 This is the first announcement by the Centre regarding the lockdown and what to expect after May 3 and had come hours after the government's relaxed norms for migrant movement across the country. The MHA has issued an order which states that a protocol will be issued on how the migrant workers, students, tourists, pilgrims and other persons stranded in other states will be allowed to move in a phased manner as the lockdown begins to ease down gradually. Conditions have been laid out to carry forward with industrial activities in rural areas while shops coming under the provision of essential commodities, standalone business firms of non-essential goods were given authorization to function during the lockdown.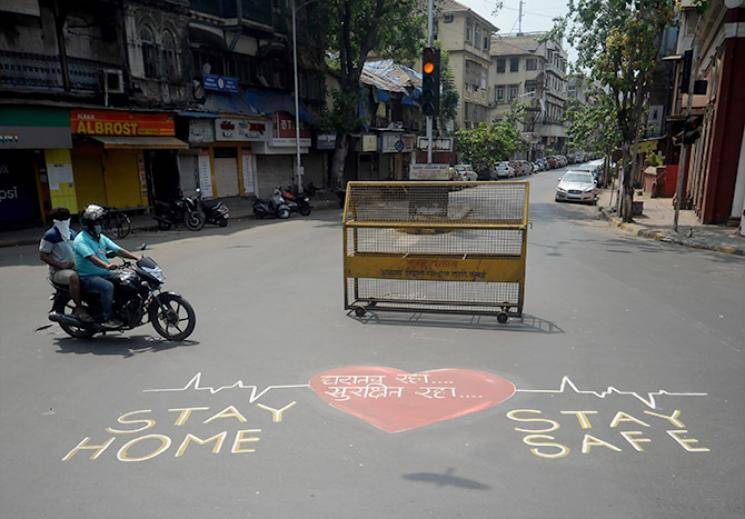 As per the Ministry of Health and Welfare's latest figures, the number of coronavirus positive cases in the country has climbed up to 33,069 while the number of casualties has risen to 1,079 people. With 830,201 samples tested so far and over 8,300 people having recovered, the number of cases in the past 24 hours is a sign of concern as 71 deaths across the nation have been reported with the number of positive cases as well going up to 1,813 between Tuesday and Wednesday.