Mirchi Shiva's Sumo - humorous trailer is here! Don't miss the fun!
Agila Ulaga Superstar Mirchi Shiva is gearing up for the release of his next film, Sumo which is scheduled to hit the screens for the festive occasion of Pongal, next year. This comedy entertainer is directed by S.P.Hosimin and produced by Vels Film International. The film features Priya Anand as the female lead and Yoshinori Tashiro, a real life Japanese Sumo sport player in a very important role. With cinematography by ace photographer, Rajiv Menon, Sumo has editing by Praveen KL.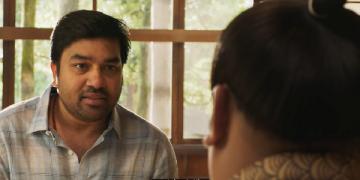 The makers have now released the much awaited trailer of this film on YouTube, marking Shiva's birthday today (December 10). The trailer is packed with some interesting and fun-filled moments and people who love Shiva's comedy will surely enjoy this. Through this trailer, the makers have established the premise of the film, showcasing how Mirchi Shiva and Yoshinori meet for the first time. Situations force Shiva to take over as the coach of Yoshinori in the sport of Sumo. The humour quotient works in the film's favour. Shiva has written the film's screenplay and dialogues.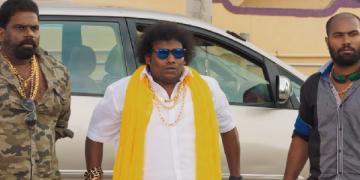 The trailer had received a very good response from the people who caught a glimpse of it at the Vels Film International Vetri Vizha. Now, it is time for the general audience to witness this trailer. Sumo has music by Nivas K Prasanna and the audio rights has been acquired by Sony Music. For now, check out the newly released fun-filled trailer of Sumo here (below the images):