Irandam Ulagaporin Kadaisi Gundu New Romantic Video Song | Dinesh
Director Pa Ranjith ventured into production with the acclaimed Kathir starrer Pariyerum Perumal which was raved by the critics and made a huge impact among the audience. The film was given a wholehearted thumbs up by the audience and its director, Mari Selvaraj was praised for the seamless writing and honest portrayal of characters. Post the success of Pariyerum Perumal, Pa Ranjith officially announced his second production venture, Irandaam Ulagaporin Kadaisi Gundu, starring Attakathi Dinesh, Anandhi, and Riythvika in the lead roles.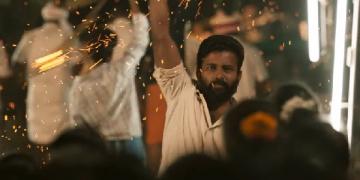 This project kept the film lovers interested who were looking forward to see the film. Directed by debutant Athiyan Athirai, this film is in the final stages of post-production and is gearing up for its theatrical release. The theatrical trailer of this film opened to a positive reception from the fans and general audience. From the trailer, Dinesh looked completely justifying in this character and this film will be a major breakthrough in his career.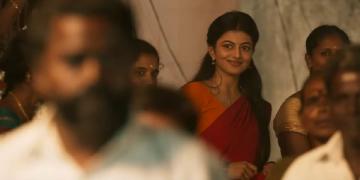 Following that, the makers have now released a new song from the film as a single. This song is called 'Maavuliyo Maavuli', which is composed by Tenma, crooned by Shweta Mohan and penned by Thanikodi. Shweta's soulful rendition and Thanikodi's deeply meaningful lyrics, along with Tenma's fresh treatment adds up to the likability. The lyrics has the mention of less popular art form like Maavuli which is performed during temple carnivals and functions.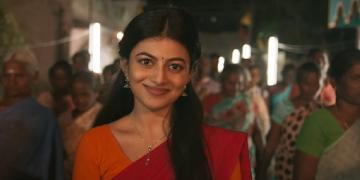 The full video of this song is also released and this song carries the montages between Dinesh and Anandhi. Irandam Ulagaporin Kadaisi Gundu has cinematography by Kishore Kumar and editing by Selva RK. If you haven't checked out the video song of Maavuliyo Maavuli, catch it here: