REPORT: Domestic air services resume - Day 1 opinions from travelers, incidents, and memes!
Galatta |

25/05/2020 07:30 PM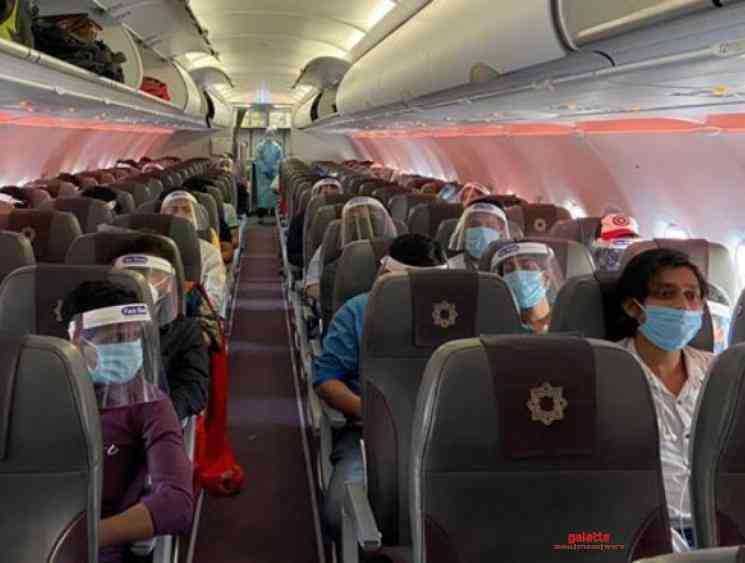 India as with the rest of the world, 196 nations in total, affected by the novel coronavirus, have gone through radical changes in the past few months with governments announcing lockdowns and citizens reshaping their lives and lifestyles drastically. The lockdown, which was imposed in India on March 25, is still debated for being announced at a short notice, but with two months passed since then, several states across the nation have been given relaxations among which include railway services and domestic air travel once again resuming.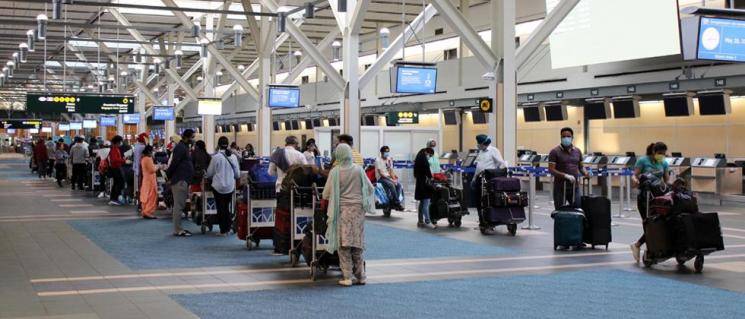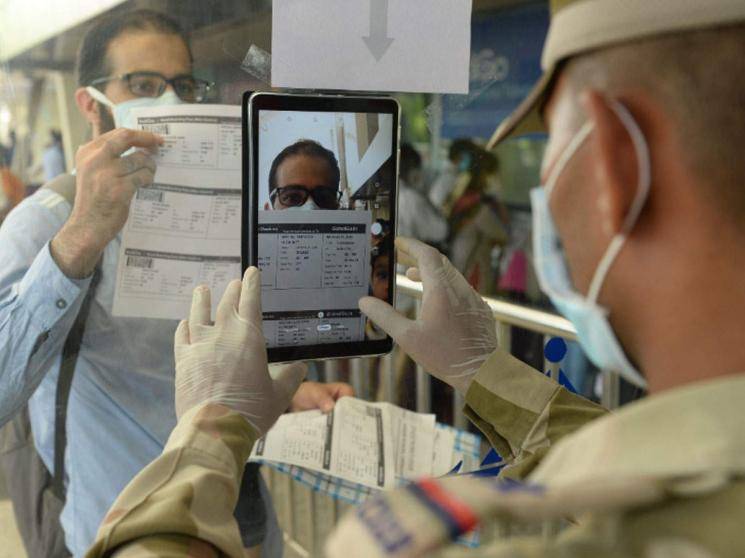 With domestic flights services across the country resuming starting today, travelers have been kept informed by the Ministry of Civil Aviation on every single development, including the Standard Operating Procedures (SOPs) and guidelines (dos and don'ts) when they reach the airports. However, there were plenty who had a fair idea of expecting a completely new experience in terms of their travel considering the world had changed overnight with the COVID-19 outbreak and the precautions and the strict measures that have since come into play have only made things a bit more difficult, to say the least.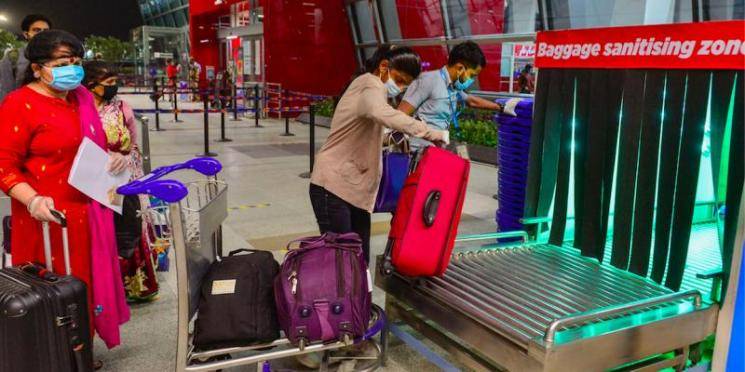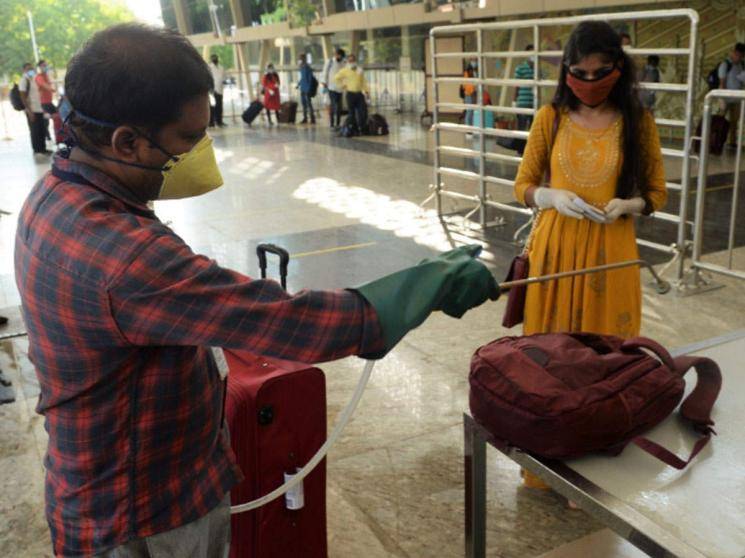 The day also started with plenty of travelers being a little wary of flying again; especially after the coronavirus pandemic. Student Gladia Laipubam told AFP as she stood in line, "While I'm looking forward (to flying home), the idea of flying is really scary. Anything can happen. It's very risky. I don't really know when I'll be able to come back to Delhi now. There is no clarity from the university too at this time." A female airline employee, who wished to not be named too shared her worries about restarting work after a two month hiatus saying, "Dealing with so many people at this time is so risky. I must have interacted with at least 200 people since this morning,". Airports across India have seen staff, police and other officials clad in PPE suits while they along with all passengers too were subjected to thermal checks to identify if anybody showed a variation in their body temperatures.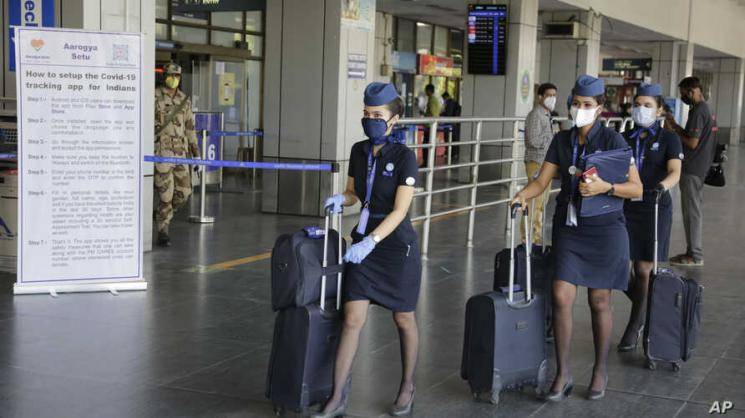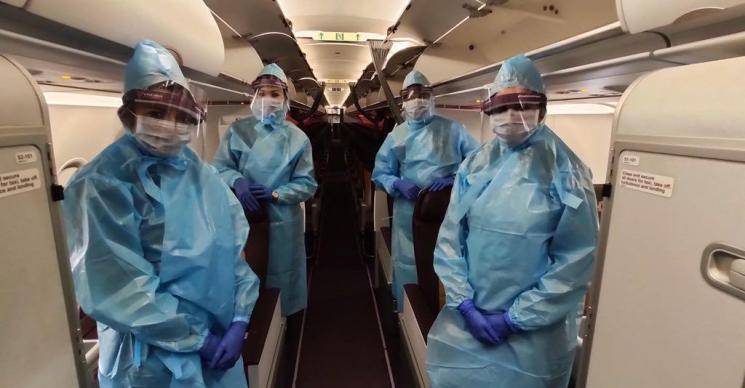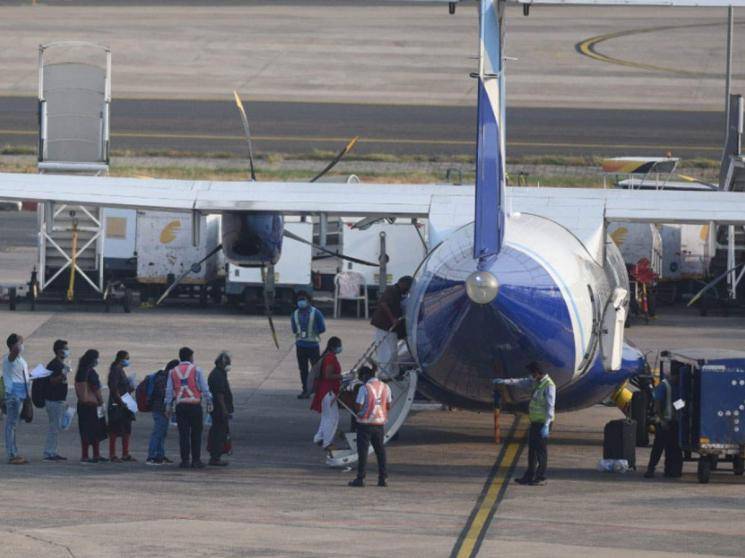 It was the first of the many upcoming fightbacks to give the aviation sector and the Indian economy a boost as the first domestic flight took off from New Delhi for Pune at 4:45AM following which airports around the country resumed services as well. "Indians soar in the skies again! A beautiful live capture from #flightradar24 shows how our skies look busy again as domestic civil aviation recommences in India from today," was the tweet Civil Aviation Minister Hardeep Singh Puri posted along with a live capture screenshot of the flight radar. 
Indians soar in the skies again!

A beautiful live capture from #flightradar24 shows how our skies look busy again as domestic civil aviation recommences in India from today.@MoCA_GoI @AAI_Official @DGCAIndia @flyspicejet @airindiain @IndiGo6E @airvistara @goairlinesindia pic.twitter.com/LytA1H8xcH

— Hardeep Singh Puri (@HardeepSPuri) May 25, 2020
Having resumed services, it wasn't a smooth start for several passengers as there had been plenty of confusion and miscommunication between the staff and travelers, who had reached the airports to learn their flights were either canceled or delayed indefinitely. Bengaluru's Kempegowda International Airport saw commotion when passengers complained that they were not informed in prior about the mandatory web check-in rule, but hundreds landed or took off.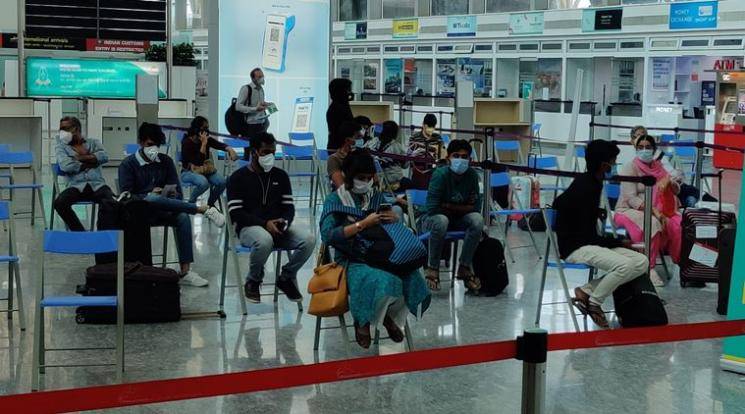 As many as nine flights were canceled on the first day at the Bengaluru airport, but around 60 took off and 54 arrived. Likewise, travelers arriving in Karnataka are not quite happy with the seven-day mandatory institutional quarantine as this will be followed by another seven-day home quarantine in case they test negative after a week's time, which in turn is causing difficulty to many. The confusion and cancellation of flights wasn't relegated to Bengaluru alone as 82 flights to and from Delhi were stopped from today's operations with angry passengers at Terminal 3 of Delhi's Indira Gandhi International Airport claiming they were not informed till the last minute.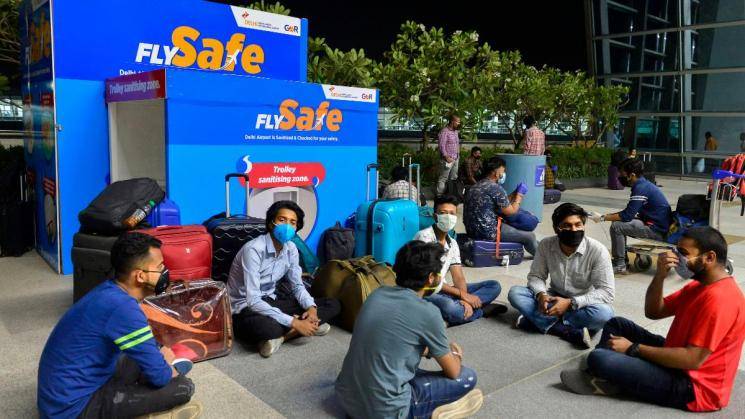 Among the many stories, one with a five-year-old boy named Vihaan Sharma became a national headline as he flew on the Delhi to Bengaluru flight, where he was reunited with his anxious mother after a gap of nearly three months. Their reunion was captured by several media and news channels with their pictures soon flashing on the telly and trending on social networking forums. 
Welcome home, Vihaan! #BLRairport is constantly working towards enabling the safe return of all our passengers. https://t.co/WJghN5wsKw

— BLR Airport (@BLRAirport) May 25, 2020
Travelers in Chennai too were in for a mild surprise when as part of the new SOPs, the airport staff had stamped them with indelible ink upon their exit and is said to be hardly visible to anyone. There were also a few who upon landing at the airport were unaware of the 14 days quarantine period, which yet again sparked off debate among those who were there and traveling elsewhere. 
As the air service resume in #TamilNadu
Passengers are Stamped with "indelible ink" at #Chennai airport during their exit. Its hardly visible for anyone to see.

Most of them are not aware of the mandatory 14 days quarantine period. #Corona pic.twitter.com/rYlxuANcwc

— Mugilan Chandrakumar (@Mugilan__C) May 25, 2020
It wasn't the end as yet as people on social media too had a field day as several memes on the existing situation, which some are referring to as the "new normal" soon after became a catchphrase accompanied with plenty of hilarious memes. One meme had air stewardesses covered from head to toe in white PPE suits and waiting to greet the passengers with many drawing a resemblance to scenes witnessed usually at the intensive care unit in hospitals. Another meme had an African child showing sheer disappointment upon learning he had to go stay in institutionalized quarantine upon arrival and is in tune with many of the passengers feel within themselves, but know it is also eventually for everyone's welfare. 
Boarding flights will be like entering ICU: #flightservice #lockdown4guidelines pic.twitter.com/B5nL0pFfxL

— Bharat jhunjhunwala 🇮🇳 (@BharatJ82) May 24, 2020
This is the new normal ! #flightservice pic.twitter.com/c3GBXbyfzc

— The_Tall_Indian (@Main_Amitabh) May 25, 2020
Ppal when they got to know that they are to be quarantined after arriving #domesticflights pic.twitter.com/WaMJaO1hq3

— S/W Engg (Aatmanirbhar) (@bhrtww) May 25, 2020
This is how the new normal air travel will be like !! #Airlines #airtravel #flights #flightservice #domesticflights #indigoairlines #AirIndia #Covid_19india #lockdown #coronavirus #Airport #IndiaFightsCoronavirus #NewNormal2020 #Mumbaiairport #mumbailockdown pic.twitter.com/NBpJu6L1xk

— Saurabh Soni (@imsaurabhsoni) May 25, 2020
With so much seen on the first day of the resuming of the domestic air travel services, the best thing for passengers and the public who will be traveling in the future would be to keep calm and adhere to the instructions given by the government and the airline authorities. The Indian government has been hard at work in trying to contain the spread of the novel coronavirus disease and the best means at present that mankind has is to adopt social distancing at all junctures and follow the Standard Operating Procedures during the travel.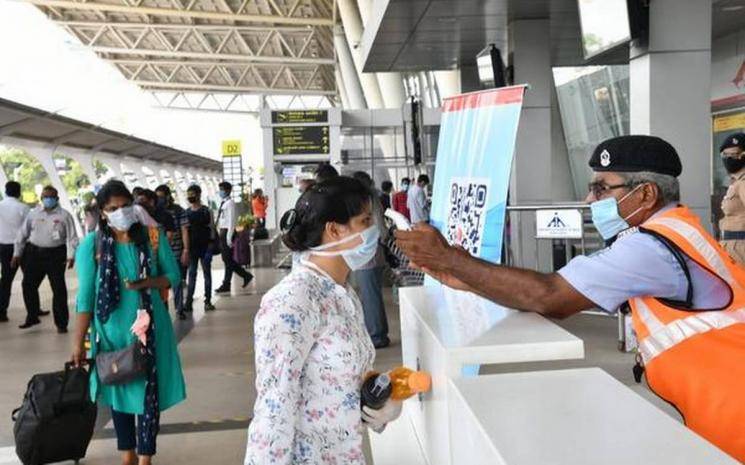 About This Page
People looking for online information on will find this news story useful.