Tablighi Jamaat attendees from TN who recovered from COVID-19 volunteer to donate plasma!
By MKV | Galatta |

April 21, 2020 17:01 PM IST
Ever since the Nizamuddin Markaz of the Tablighi Jamaat in Delhi was identified as the single largest source for spreading the COVID-19 Novel Corona Virus in India, there has been a lot of hatred being spewed by many people on the followers of a specific religion. Some hate crimes and heretic messages have also been spreading virulently on social media platforms. In such a tough time, there is some very heartening news from Tamil Nadu! There were quite a few Tamil Nadu people who had participated in the Tablighi Jamaat and tested positive for the Corona Virus. However, over 26 of them underwent treatment in Chennai and then recovered!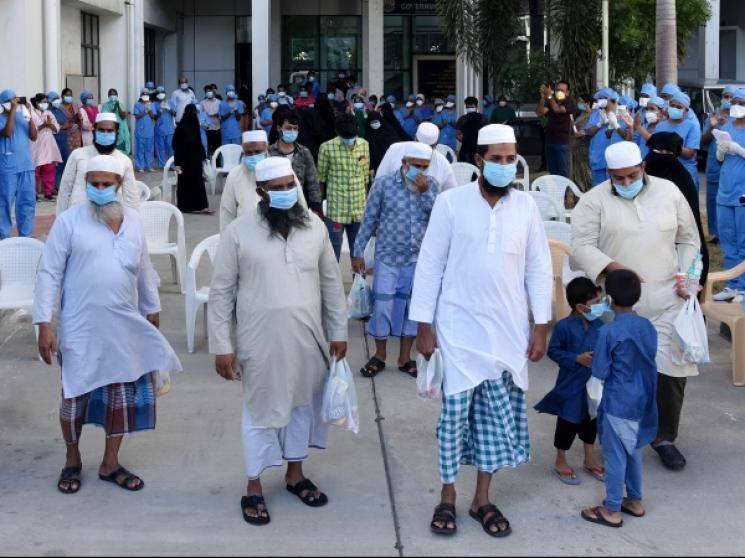 Now, the nation has been trying to follow convalescent Plasma Therapy, using the antibodies from recovered COVID patients to help those still affected by it. As a first, earlier today, a 49-year-old male patient from Delhi showed very positive signs of recovery and made good progress after being administered with Plasma Therapy. Now, the Tablighi Jamaat attendees from Tamil Nadu, who have recovered from the Corona Virus, have come forward and volunteered to donate their plasma for Plasma Therapy Clinical trials! Mohammad Abbas, a 38-year-old businessman from Tiruppur, who recovered from the Corona Virus has contacted the district administration officials and Dean of the ESI Hospital in Coimbatore and volunteered to donate his Plasma, whenever required. He has further stated that he got in touch with other Tablighi Jamaat attendees who have recovered and mentioned that they are all ready to donate plasma too! Reports state that there are about 42 such people across the state, who are willing to donate Plasma. The Nawab of Arcot - Mohammed Abdul Ali has mentioned that so many Tablighi Jamaat attendees volunteering for this cause shows that they never intended to deliberately spread the Virus.