Coronavirus: Mumbai's Bandra railway station sees protests by thousands of migrant workers
By Vivek Raj | Galatta |

April 14, 2020 20:07 PM IST
In a shocking turn of events, thousands of migrant workers in Mumbai gathered at the Bandra railway station demanding transportation to return to their homes in different states. The protests at Bandra railway station took place hours after Prime Minister had on Tuesday addressed the nation announcing the extension of the lockdown till May 3 owing to the coronavirus pandemic, which has claimed over 300 lives while leaving more than 10,000 testing positive for the disease. Videos of the protest at the suburban Mumbai railway station doing the rounds online show the police using batons to disperse the massive crowd that had gathered while also employing drones carrying speakers to warn them.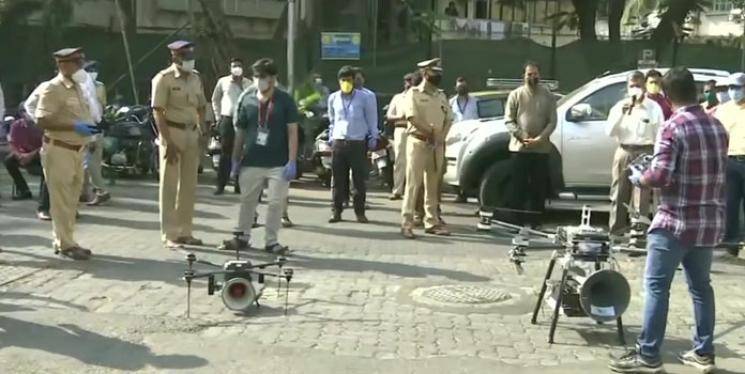 Maharashtra Chief Minister had later address the media and stated, "They thought the trains will start and they will go home," referring to the migrant workers who believed they would be going back to their respective states as the lockdown prior to its extension by PM Modi was initially announced to end today. A large number of Mumbai's migrant workers have been left unemployed over the past three weeks owing to the complete economic shutdown in Maharashtra due to the lockdown enforced to keep the spread of COVID-19 in check across the country. The police had later issued a statement saying the workers prominently from Bihar, Uttar Pradesh, West Bengal and Jharkhand, dispersed after they were given assurances for food and shelter in the interim period.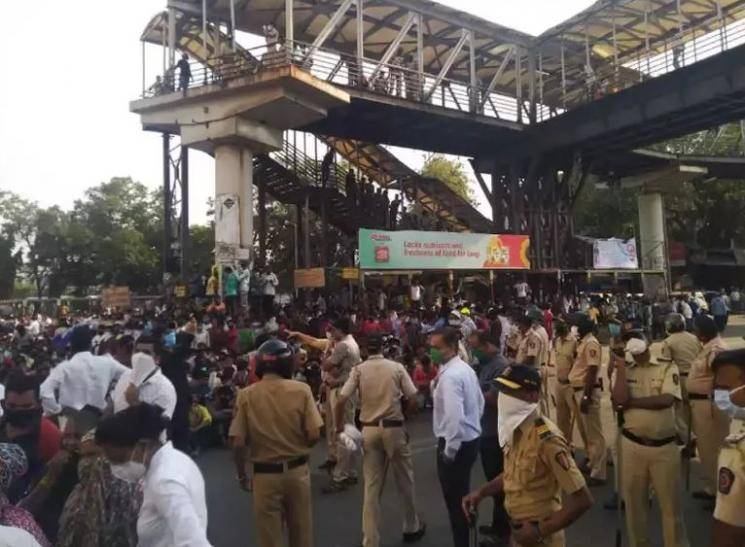 Mumbai is the biggest hotspot in the country with more than 1,500 people testing positive for the coronavirus and is more than half of the 2,300-plus cases in the entire state. With visuals of the large crowds gathering at the Bandra railway station soon after going viral, concerns shot up over the likely spread of the COVID-19 virus in the country's financial capital. CM Uddhav Thackeray later took to his Twitter page to say, "The current situation in Bandra, now dispersed or even the rioting in Surat is a result of the union government not being able to take a call on arranging a way back home migrant labour... They don't want food or shelter, they want to go back home."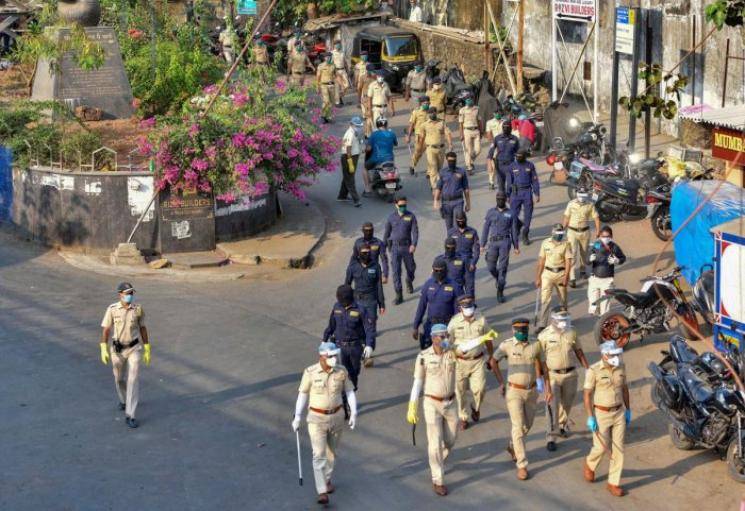 Maharasthra is currently home to over six lakh people living in shelter and thousands were seen on the roads and streets in the first few days after the country went into lockdown in the hope of returning back to their hometowns and villages. The lack of transport for people across the state at a time when social distancing had been advised caused tremendous concern among many across the country after which they were stopped and moved to shelters.