Migrant Workers in Chennai stage protest after being refused salary!
By MKV | Galatta |

April 15, 2020 20:25 PM IST
It is a very common sight to see migrant workers in various constructions sites across Tamil Nadu. Especially in places where construction work is happening on a massive scale, like the Metro Rail constructions or business centres or huge apartment complexes, there can be found hundreds of workers who have migrated from different parts of North India. It has now come to light that about 350 such migrant workers, who had been engaged in a construction by a reputed company, have now taken to the streets in protest!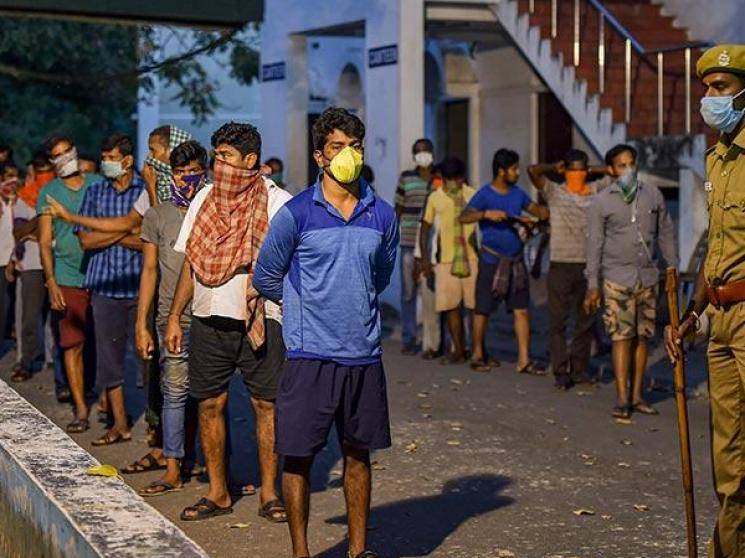 It is being reported that these 350-odd construction workers have not been paid their salaries for the past 2 months. In the current lockdown scenario, most of these migrant people have been left with no option but to stay where they currently are, as there is no means of transport to return to their hometowns. This construction site is said to be in Aishwarya Nagar of the Ayanambakkam area and the workers have been unable to send money home to their families, theses past two months. The contractor who hired them says that he has not yet been paid by the developer and that is the reason behind the delay. Currently, the Tamil Nadu government is providing these workers with rations for their sustenance!