Coronavirus crisis | Aadhaar Card mandatory in salons and beauty parlours in Tamil Nadu
Galatta |

02/06/2020 11:15 AM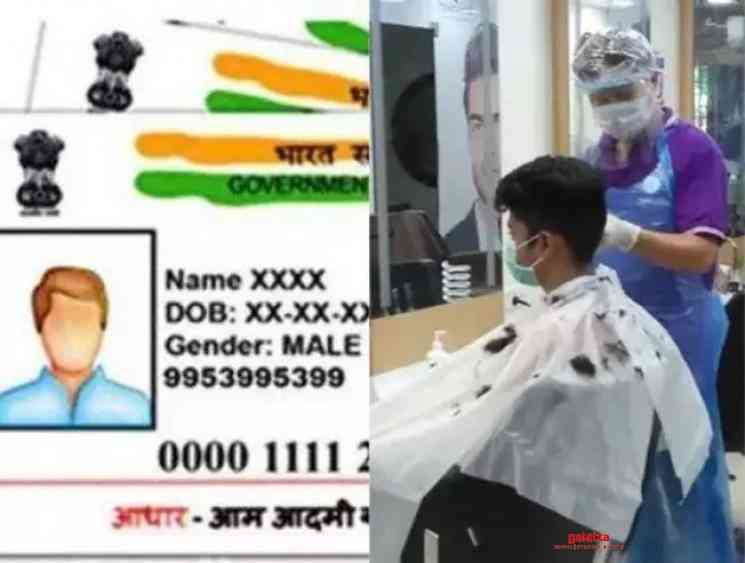 Tamil Nadu government on Tuesday issued a new set of rules to salons, barber shops and beauty parlours which includes maintaining a register of the customers and their Aadhaar number. Details such as names and phone numbers of the customers including their Aadhaar numbers need to be collected before salons and beauty parlours provide them their services. A circular informing the same was issued by the Commissioner of Revenue Administration J Radhakrishnan to District Collectors on Tuesday.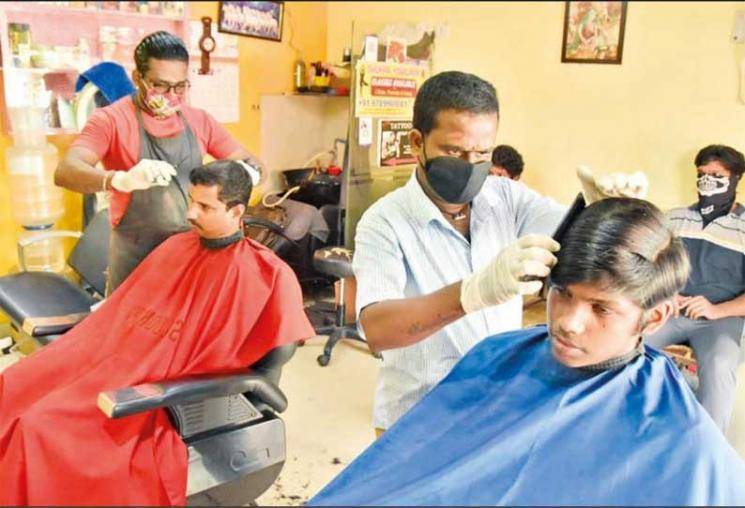 The state government had given a green signal for barber shops and salons across the state to reopen after they were ordered to shut down as like any other business for a period of more than two months due to the nationwide lockdown which was imposed to curb the spread of the novel coronavirus.
The new rules issued to salons, beauty parlours and spas include: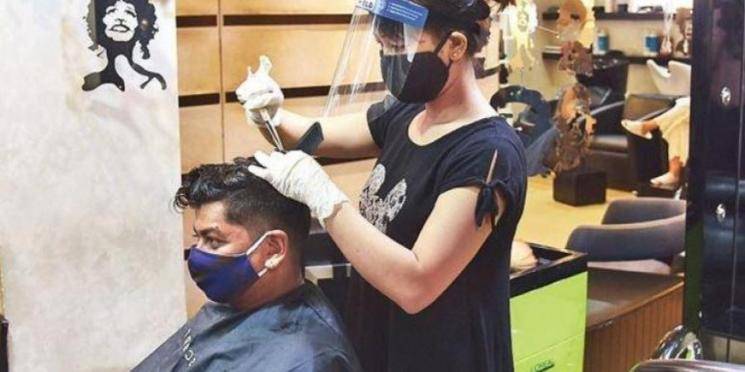 1) Salons, beauty parlours and spas should adopt 'service by appointment' in order to maintain social distancing and to avoid customers lining up for services at the same time.
2) Only 50 percent of seats must be occupied by customers with space between each of them and a minimum number of customers should be allowed to wait.
3) The blade used on one customer must not be used on another and the blades already used should be disposed of safely. The hair that has been cut and the face pack used must be discarded safely.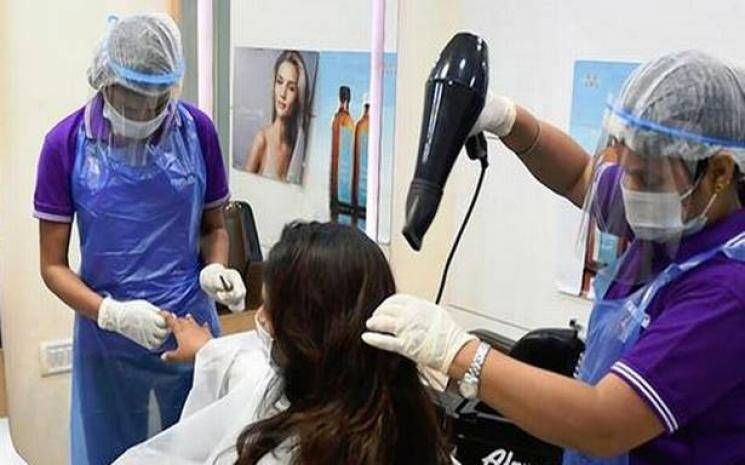 4) Disposable towels must only be used. Towels and hand bands being used again must be washed before being used on the next customer.
5) Sanitiser must be used before and after use on hair straightening machine, hair curling machine, spa stones and heater, slimming equipment, face and hair steamers, laser hair removal and hood face dryers.
6) Windows should be opened for air circulation and air conditioners should not be used.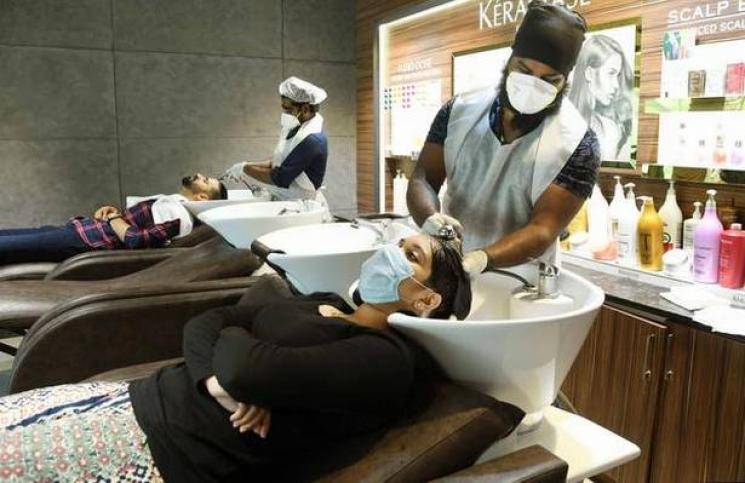 7) Hypochlorite mixture or Lysol should be used five times a day to sanitise chairs, handles, tables, handles of doors, mirrors and massage beds and chairs, the beds used for pedicure and facials/spa trolleys including water taps.
8) Paper napkins must be provided for the employees to keep their hands clean after which they should be disposed of safely.
9) Sanitiser must be used by workers in the salons, spas and beauty parlours both before and upon the completion of work while masks and gloves need to be worn at all times.
10) The owners and workers of the salons, beauty parlours and spas should avoid touching their nose, mouth and eyes often.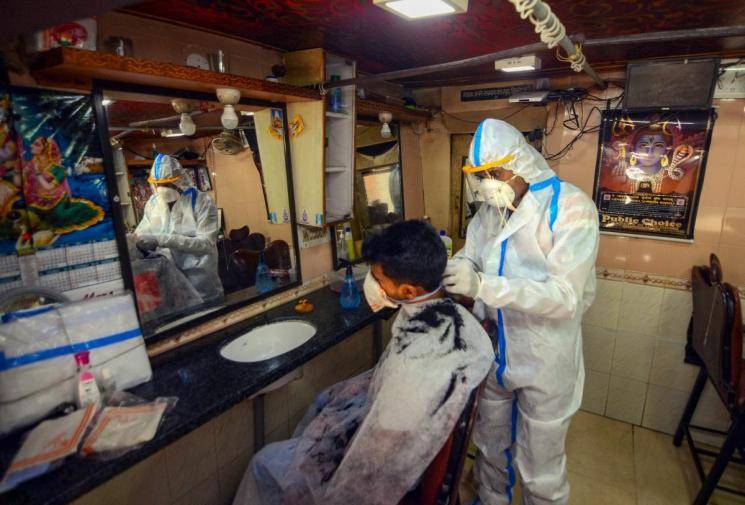 The state government's latest order does not however mention whether services will not be provided to customers who do not produce their Aadhaar numbers or are unwilling to provide them. The order also did not suggest alternatives to register any other government-issued identification numbers in such cases.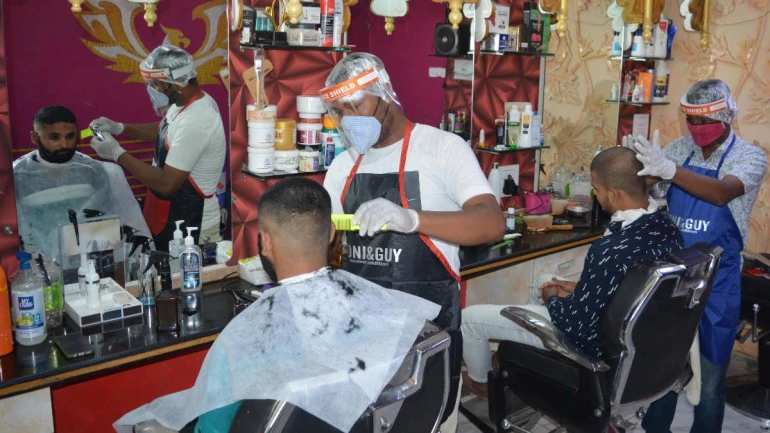 About This Page
People looking for online information on will find this news story useful.