Bigg Boss Julie reveals reason for quitting nursing
By Vivek Raj | Galatta |

March 30, 2020 12:59 PM IST
Maria Juliana, known among fans as Bigg Boss Julie, became a sensational name in early 2017 during the Jallikattu protests in which she went on to be one of the several popular faces to represent the movement. Post the Jallikattu protests, Julie went on to make a surprising and dramatic entrance in the first edition of the smash hit Tamil reality TV show, Bigg Boss, which last year wrapped up its third season.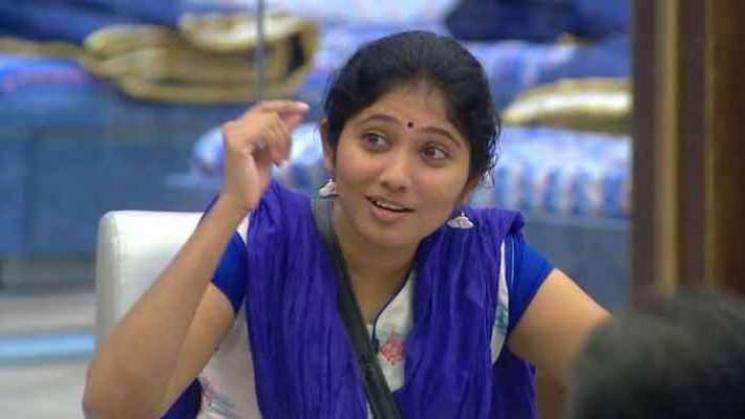 Since Bigg Boss, Julie has gone on to be featured in several endorsements while also landing film offers. Among the films that had come her way are guest appearances in Vemal's Mannar Vagaiyara and Hiphop Tamizha's recently-released, Naan Sirithal. Likewise, there are a few other films that have her in a lead role among which include the devotional thriller, Amman Thayee, which had its promos and trailer receive a huge response from fans. She had also signed up for a film titled Polladha Ulagil Bayangara Game alongside Bigg Boss 2's Aishwarya Dutta, another venture titled, Utthami and an untitled project which is still in its developmental stages.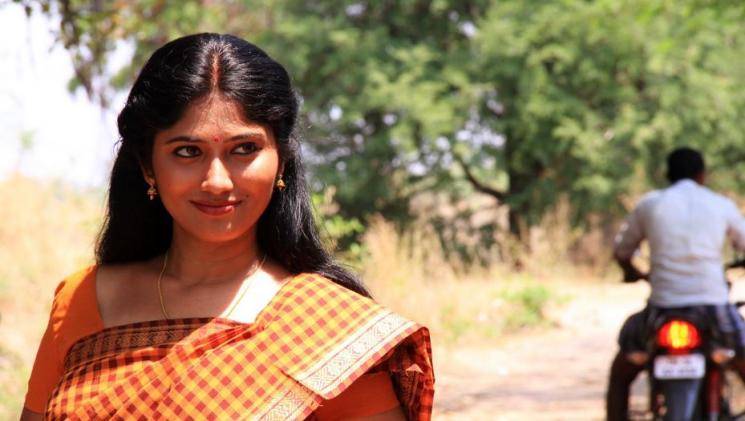 With the nation currently in a lockdown for 21 days owing to the dreaded coronavirus, people from all walks of life have been told to adopt social distancing during this period and celebrities too are no exception. Considering there is plenty of free time, Bigg Boss Julie had taken to her social networking handles to interact with her followers and one among them had posted a query asking her what her current profession is and whether she wasn't going back to her previous job as a nurse.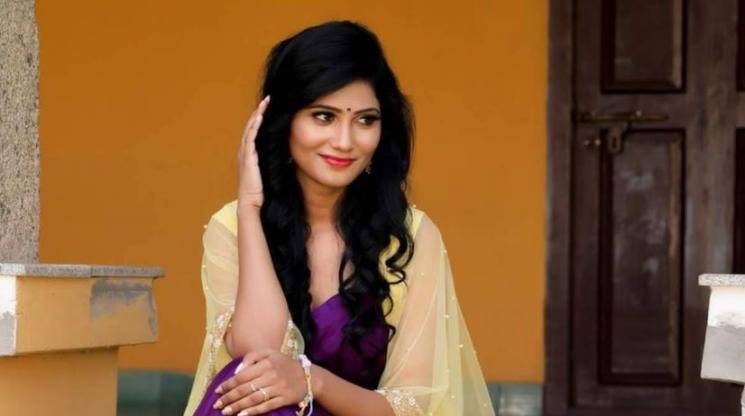 Julie responded back saying, "Everyone asks me this.. I'm into acting now.. Nursing is a holy profession that needs full dedication and hard work. It's not possible to do nursing like other jobs as a freelancer.. And handling both jobs at the same time is very difficult coz shoots may make us go late for work and patients would be waiting I cannot risk patients life.." Check out Bigg Boss Julie's response below: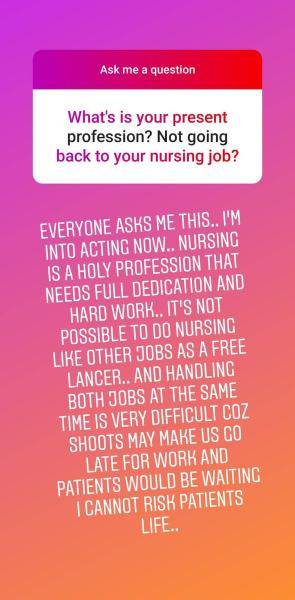 March 29, 2020