All 10 COVID positive patients in Andaman & Nicobar recovered now!
By MKV | Galatta |

April 10, 2020 13:46 PM IST
The COVID-19 Novel Corona Virus Pandemic is sweeping the world and leaving death and devastation in its wake. The number of people infected by this Virus is only going up with each passing day and there are many people succumbing to it and losing their lives. However, in these dark times, the effors of the medical fraternity have to be applauded as they are trying their best to treat the infected people and we are also coming to know of many COVID infected people, making full recoveries! Though the numbers are small, it is still heartening to know that there are warriors who have overcome this deadly virus! Earlier, it had been reported that the Union Territory of the Andaman & Nicobar Islands had identified 10 COVID positive people. These people had been immediately hospitalised at Port Blair and were given treatment!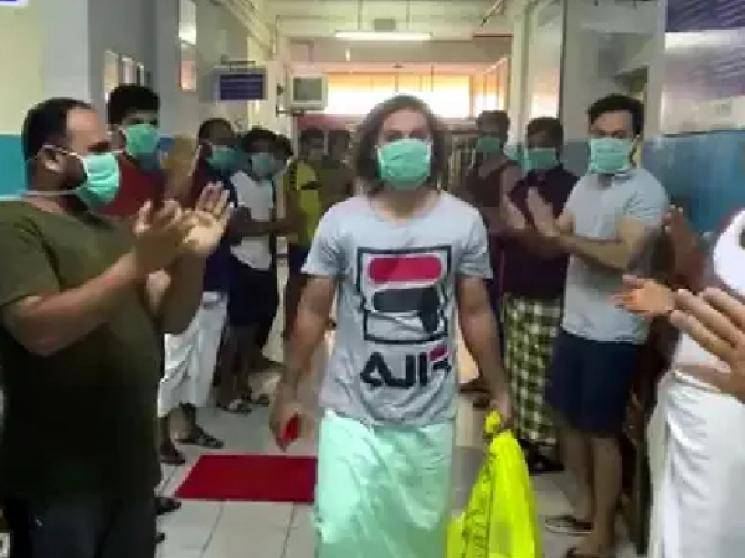 It has now been announced that all the 10 people who had earlier tested positive for the Corona Virus, have now recovered and tested negatived in the latest round of tests! These 10 people are to be shifted to institutional quarantine, from the hospitals where they were being treated. This news has been given out by Mr. Chetan Sanghi, the Chief Secretary of the Andaman & Nicobar Islands! Of the 10 infected people, 9 were Islamic clerics who had taken part in the Delhi Nizamuddin Markaz, organized by the Tablighi Jamaat. The other 1 person is said to be the wife of one of these clerics! Four other people from Andaman & Nicobar, who had taken part in this Markaz had stayed back in Delhi and had tested positive for the COVID Virus. They are now undergoing treatment at the RML Hospital, in Delhi. Stay tuned for updates...
Check out the tweet here:
All ten earlier positive #COVID19 cases are now negative after treatment. They will be shifted from hospital to institutional quarantine for 2 weeks: Chetan Sanghi, Chief Secretary, Andaman and Nicobar Islands.

— ANI (@ANI) April 10, 2020