Dead body of UP man taken to mortuary in garbage van following COVID fear; Policemen watch on!
Galatta |
Jun 12, 2020, 08:15 pm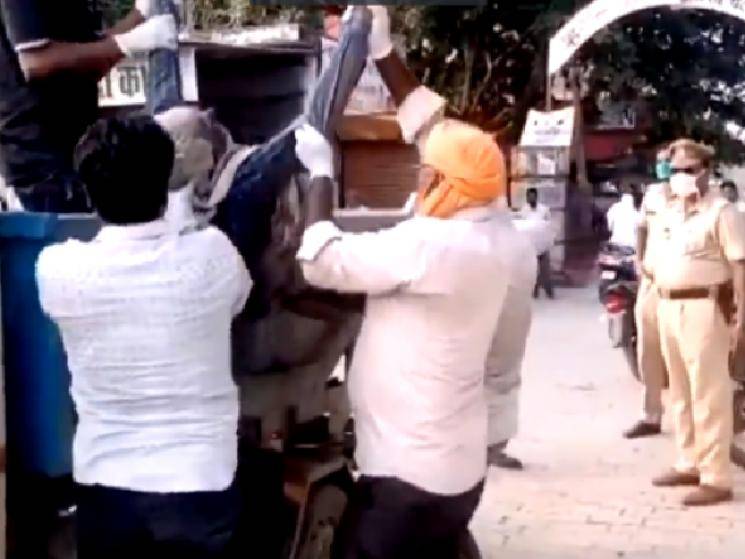 Despite the COVID-19 Novel Corona Virus Pandemic having become over 3 months old since it became public knowledge, the fear behind this deadly virus is still very strong and at times, irrational! People are refusing to even be humane in the face of such difficult times and at times resort to insensitive ways while treating fellow humans! One such shocking incident has come to light from Uttar Pradesh! Mohammed Anwar, a 45-year-old resident of Sahzora Village in Balrampur, had gone to a local government office but unfortunately collapsed and shortly died near the office's gate itself.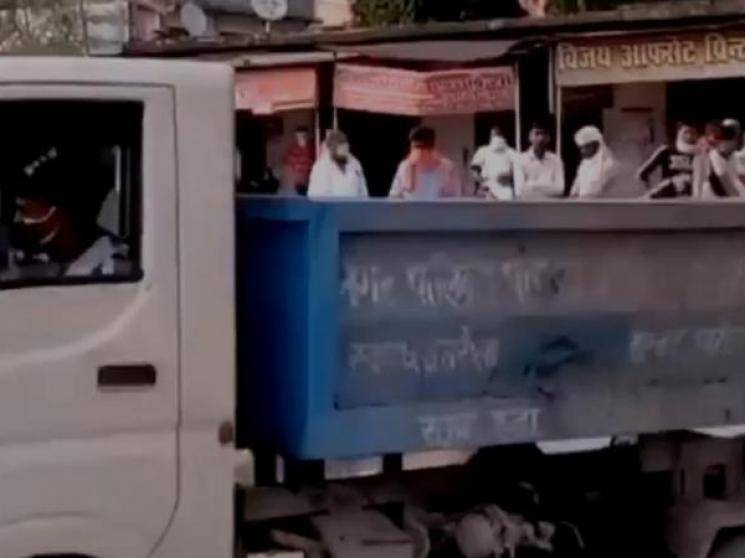 Fearing him to have been infected by the Corona Virus, Municipal employees dumped his body into a garbage van to transport it to a mortuary. This incident was captured on video and when the clip went viral, it was noticed that there were 3 Policemen on the scene, including a Sub-Inspector! On coming to know of this incident, the Balrampur district administration immediately suspended the 4 Municipal workers as well as the 3 Policemen and District Magistrate Krishna Karunesh has ordered a probe into this incident. Balrampur's SP Dev Ranjam Verma expressed his shock at this incident and called it inhuman and insensitive. He warned the Policemen to follow "sensitivity" while dealing with such incidents. It should be noted that PPE kits have been provided to all Police stations, to be used when in frontline duty and also while handling dead bodies.