Vanitha Vijayakumar's latest emotional statement to Arun Vijay and family!
Galatta |

09/12/2019 06:06 PM
Actress turned director Vanitha Vijayakumar has been in the headlines quite often for her controversial statements. She recently made it big as one of the most popular contestants on the recently concluded season of Bigg Boss Tamil. Her bold and opinionated statements on the show made her one of the most popular among the audiences. It is well known that Vanitha has an issue with her family members and they have not been on the best terms for quite some years now. Any gathering of the Vijayakumar family doesn't involve Vanitha and on the release of any such family photos or videos, she takes to her social media accounts to express her disappointment. Recently, she has put out another such emotional statement...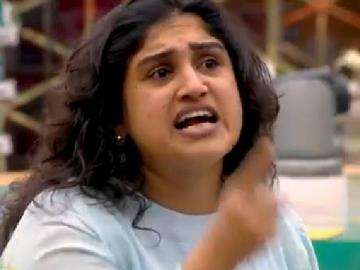 Vanitha Vijayakumar gave a recent interview to the media and in that, she has expressed a heartfelt statement. Following this, she has also put up a series of tweets addressed to her brother Arun Vijay and the rest of her family members, including her father Vijayakumar and sisters Sridevi and Preetha. She has stated that a real hero doesn't cheat or hurt his own sister. She went on to state that she has been constantly humiliated and ignored by him and their sisters and has asked him to sort out the issues. She also demanded that she be treated equally and not disrespected.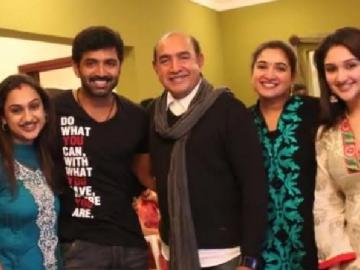 Further tweets from Vanitha also urged Arun Vijay to step up and sort out their differences and to be an inspiration to his fans and not set a bad example for them. She requested that all of them let bygones be bygones. Adding to this, Vanitha also mentioned that nobody is perfect and that none of them are perfect. Vanitha seems to have poured her heart out and this has raised polarised opinions from her Twitter followers. Most of them have sympathised with her while some of them have asked her to sort out the matter in person and not wash their family's dirty linen in public. It is being reported that Vanitha's son Hari is also not in touch with her and that he has also been kept away from her. Let's hope this issue gets resolved amicably.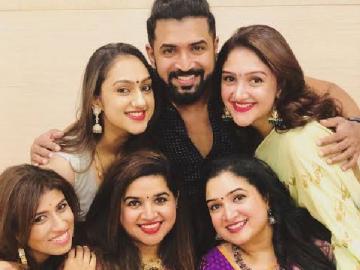 Check out Vanitha's tweets here:
@arunvijayno1
A real hero doesn't hurt and cheat his own sister.i have been constantly humiliated and ignored by u and my sisters.u are mature enough to sort this out.i deserve to be treated equally and not disrespected .stop hurting me and my kids.https://t.co/iHFLO5SjHA

— Vanitha Vijaykumar (@vanithavijayku1) December 9, 2019