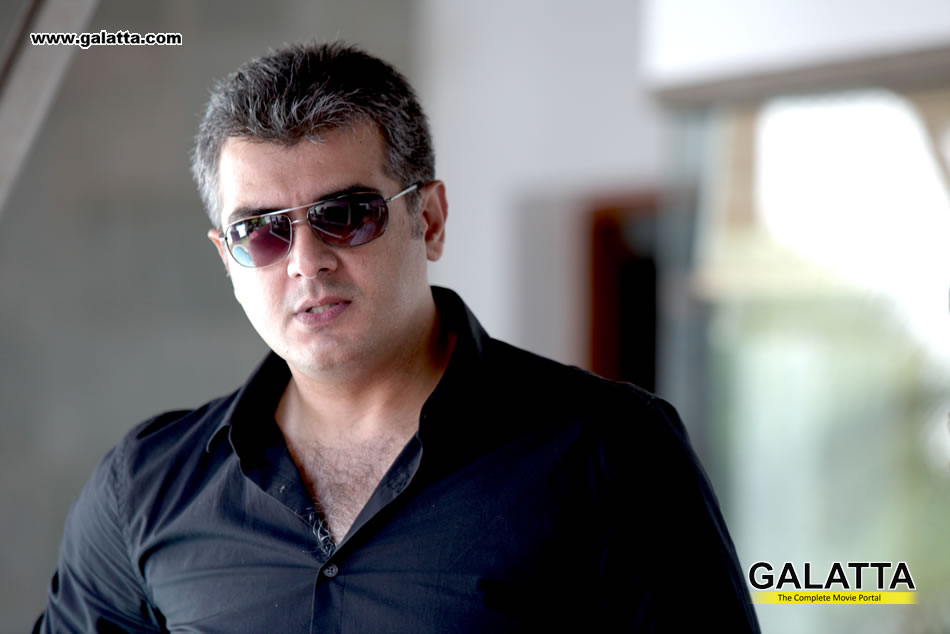 About

Arrambam
A mysterious man along with a young computer hacker tries to unveil a major government conspiracy which resulted in several bloody deaths.
Arrambam Movie review
The much awaited Thala movie Arrambam hits screens across the world today! This Vishnuvardhan directorial is a multi-starrer having Arya, Nayantara and Taapsee as the other leads, alongside Ajith!
Ajith has a unique and a very simple introduction in the movie! AK, just descends an elevator and informs the Police that he has placed bombs at 3 of the main locations in Mumbai, and gives them 20 minutes to try and save as many people as possible. All the efforts of the Police and can only save the people but none of the property. Arjun (Arya), a brilliant hacker sets off to Mumbai for an interview. At the airport, he meets his former collegemate Maya (Nayantara). As the both of them catch up, Arjun tells Maya of his love Anitha (Taapsee). Unknown to the both of them, AK (Ajith) is also travelling by the same flight to Mumbai.
In Mumbai, suddenly Maya is kidnapped, and when Arjun goes to help her he is also knocked unconscious and when he wakes up, he finds that both he and Maya have been taken hostage by AK and his gang. AK threatens to harm Maya and makes Arjun crash the server of a prominent satellite channel. Unwittingly, Anitha is also lured into a trap set by AK, and is made to believe he and Arjun are friends. Despite Arjun's best efforts to escape from the gang, he is unable to do so... Finally, he comes up with a plan to get AK caught by the Police... Will he succeed? Is everything around him, as he thinks them to be? Whom can Arjun trust? Why is AK hell bent on so much destruction and revenge? Whom does he want revenge on? Head over to the theatres to watch Arrambam for answers to all of these questions!
Arrambam is Ajith's movie through and through, but all the other leads get their due share. Director Vishnuvardhan has taken up a simple story and brought in an interesting screenplay that begins with a bang, goes on a trot and then turns into a full-on gallop, racing towards the end! An interesting twist in the first half, and an action-packed second half keep the viewers guessing the next move of the director. Cinematographer Om Prakash rocks with his stunning visuals, and the way he has captured the action and chase sequences. Yuvan's music is inspiring, but only in parts, and seems to have let down a few fans' expectations. Sreekar Prasad's editing is crisp and helps in making the movie more slick and pacy.
Ajith, as expected, is the star of the show. Arya's naughtiness and casual acting plays a perfect foil to Ajith's intense performance! Nayantara impresses with yet another subtle and impressive sojourn! Taapsee, as the fun-loving and lovely Anitha is a treat to the eyes! Kishore as the sincere Police officer and Rana Daggubati in his little cameo, impress. Vishnuvardhan impresses upon the viewer's mind the far-reaching tentacles of the evil called corruption, with his Arrambam.
Ajith's Arrambam is sure to not have just one huge opening, but also a long run at the theatres, and rock the box office with it's mass and class!