Galatta
|
07:56 PM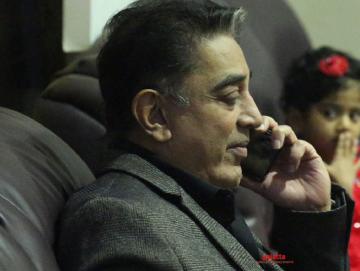 The first edition of the one and only Galatta Nakshatra Awards, was held last year in 2018 and this ceremony celebrated talents from across the worlds of TV, radio and online platforms, on the same stage. In continuation of this tradition, the second edition of the Galatta Nakshatra Awards was held on October 19th (last Saturday), at the Anna Centenary Library, at Kotturpuram, in Chennai. The public selected most of the awards through voting while there were some awards which were presented to highly deserving winners. Just as the show was proceeding we had a pleasant surprise in the form of Ulaganayagan Kamal Haasan, who arrived at the venue.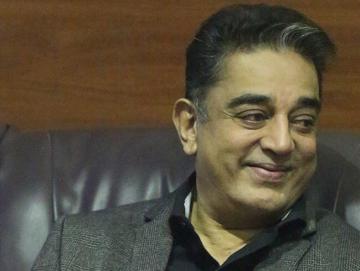 He took to the stage and presented the 'Most Impactful Celebrity on Social Media' to RJ Balaji, who has been a voice of change. RJ Balaji has used his social media presence to voice many pressing social concerns and also inspire many youngsters to work towards worthy causes. While talking on-stage, Kamal Haasan shared many anecdotes from his career and also asked all the small-screen stars to never think of themselves as being any lesser than movie stars, as they reached more people on a more regular basis. Kamal mentioned that there were many people who had advised him against foraying into the world of small screen even as a show host but he responded to them stating that he now enjoyed a level of reach that none of the other politicians ever can.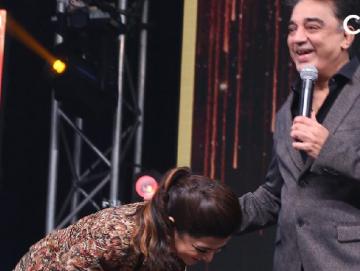 Kamal also stressed that he would continue his political journey come what may and added that in case he needed money for his political work, he would turn to acting briefly, for this is the only profession he knows to make money from. Kamal also playfully added that any show organisers who invite him to their events would have to bear with his political speeches too, for he would never stop revolutionalising people for the betterment of the state and country. There were also some fun segments with DD (Divyadharshini) and RJ Balaji posing questions to Kamal Haasan on his Cinema as well as political career. This was followed by a rapid fire round where the show hosts RJ Vigneshkanth and Kiki mentioned movie titles of Kamal's films and asked him what immediately came to his mind. An already star-studded Galatta Nakshatra Awards 2019 was further elevated by the presence of the Ulaganayagan!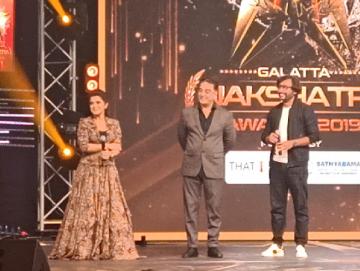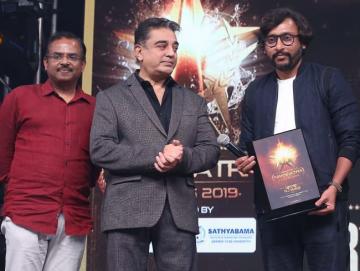 About This Page
People looking for online information on Kalairavi, will find this news story useful.