Tharshan reacts to Sanam Shetty's allegations | Red Hot Video
Recently, actress Sanam Shetty made shocking allegations against her former boyfriend and Bigg Boss fame Tharshan. She stated that Tharshan cheated her by giving false hopes about marriage. She also claimed that he tortured her mentally and doubted that she had illicit affairs with many actors. She filed a Police complaint against him and it came as a shocker for Tharshan's fans. Reacting to Sanam's allegations, Tharshan met the press and media this morning (February 1) to explain his side of the controversy.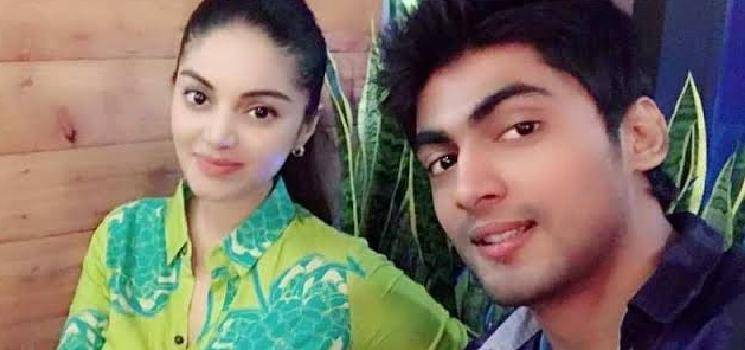 He said, "I came to Chennai in 2016 after selling my bike and other properties in Sri Lanka solely because of my passion to act in cinema. I started to act in small commercial advertisements and attended auditions for movies whenever I came across a casting call message on Whatsapp. I met Sanam for the first time in 2017 while working on an advertisement. Post that, whenever my other ads were released, she used to wish me on Facebook. Once, she asked me if I'd like to play the hero in one of her upcoming movies. I agreed and attended the auditions after which the film's director confirmed that I can do it.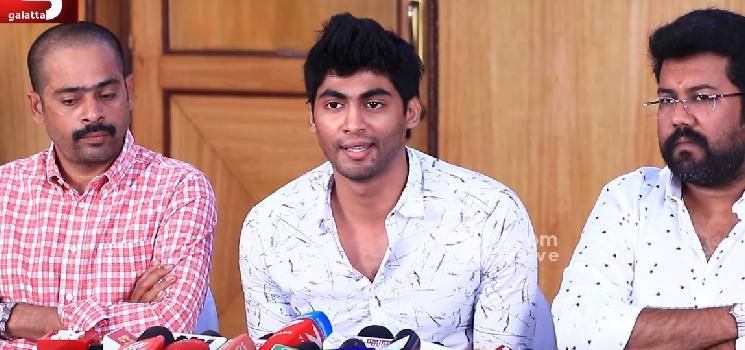 Only then, Sanam told me that she was one of the producers of the movie. We fell in love in January 2018. She says she helped me financially, but the reality is that she helped me get advertisements and film offers only and I will always be grateful to her for that. She didn't help me financially. I was getting money from my brother through Western Union regularly. Later we decided to get married. But, since I had a younger sister, I can't get married first. So, I told her family that I will agree for the engagement if they will wait until my sister's marriage. I also said I can't tell my parents about the engagement because they would feel bad.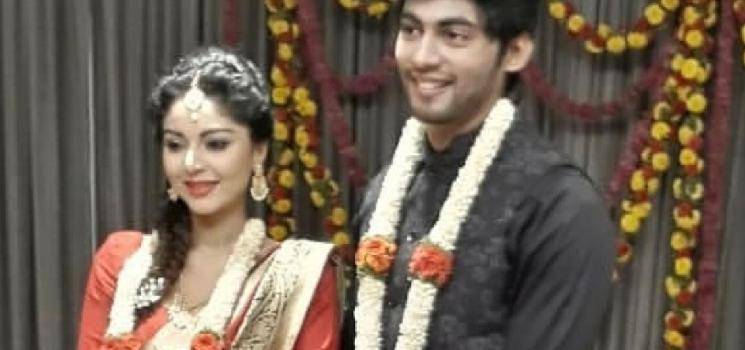 They agreed for that and that is when our engagement happened. She and her family agreed that they will wait until my sister's marriage. That is when my Bigg Boss opportunity came and I went inside. She got my social media accounts' credentials from my sister and she took control over it when I was inside the Bigg Boss house. We mutually decided not to disclose about our relationship to anyone until I came out of Bigg Boss, but, unfortunately, I had to tell about it when Meera Mitun proposed to me. Things went out of control once I came out of the house. She told me not to talk to any other female Bigg Boss contestants and she doubted I was in love with them.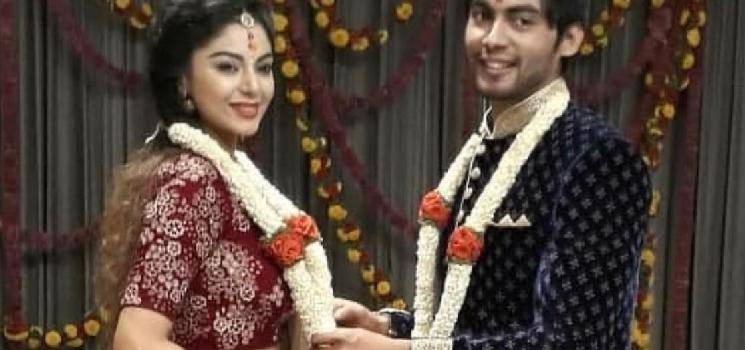 She got possessive and became dominant on many instances. She told me to take her wherever I go, be it an award event, or a film event, or anything. But I wasn't interested in doing that. Since I got fame through Bigg Boss, she told me to meet the media and open up about our relationship, but I was not ready to do that since we mutually decided that I wouldn't talk about it until my sister's marriage. This irked her. The arguments started over from here and she found problems in everything. I got to sign three films after Bigg Boss, but she met all those producers and defamed my name. She destroyed all those opportunities and that is when I got hurt and decided it was time. I came all the way to Chennai five years back with a passion to act in cinema and when she is obstructing me from doing that, I can't stand it.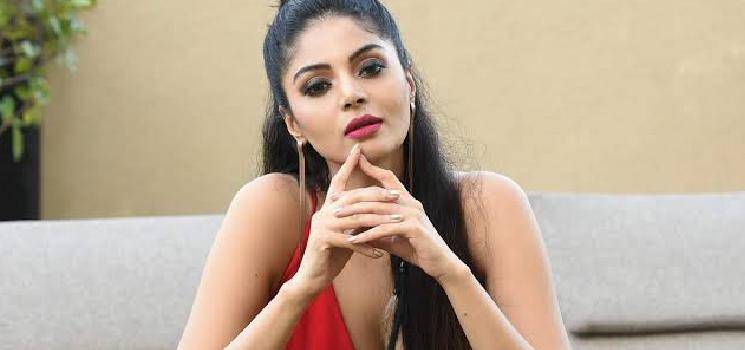 I decided to end the relationship. She did not accept the break up and in addition, she started blackmailing me. She threatened that she would commit suicide and I didn't know what to do. She went and met my mother in Sri Lanka. My mother agreed to our marriage and asked her to wait until my sister's marriage. My mother was never against us or our relationship. But, Sanam and her family couldn't wait and they started creating problems on every occasion possible. I stopped talking to Sherin and unfollowed her on social media only because Sanam told me to do so. Sherin was a dear friend of mine, but Sanam didn't understand it. So, Sherin also told me that she would stop talking to me and we mutually got separated. I have strong evidence and proof of her messages and I would show those to the Commissioner if he asks me to.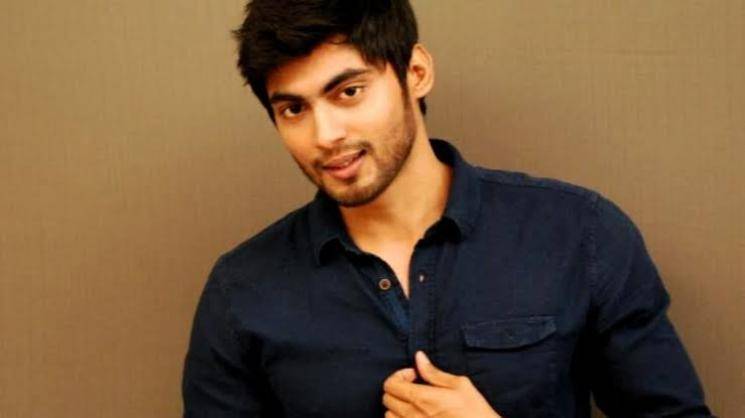 I strongly deny the allegation that she made against me. She told me that I harassed her sexually and mentally, which I never did. Infact, it was the other way round only. She says I have a background and I know how to come out of this problem. If I had an influential background, why am I going to try hard for movies for the past five years. I am not going to file any case against Sanam. I am forever grateful to her for helping me in the early stages of my career and I won't forget that. I have a mother and sister and I know what it is to make allegations against a woman.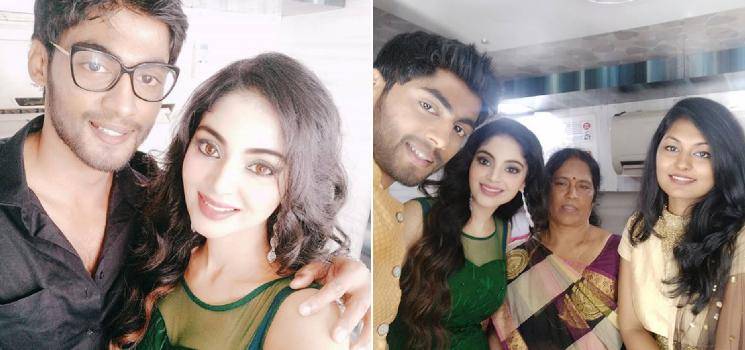 I wouldn't do that. I wanted to meet you all to clarify my stand and explain my side of the story. What she says is not true. If it is true (about the mental harassment, doubting her relationship), let her come out with proof. After all these controversies, I will definitely not marry her and it has gone out of control. I will face the case legally and solve it." Check out the press meet video below: