Is Social Distancing possible in post-Corona world of movie shootings? Answers from Experts here!
Galatta |

25/05/2020 06:49 PM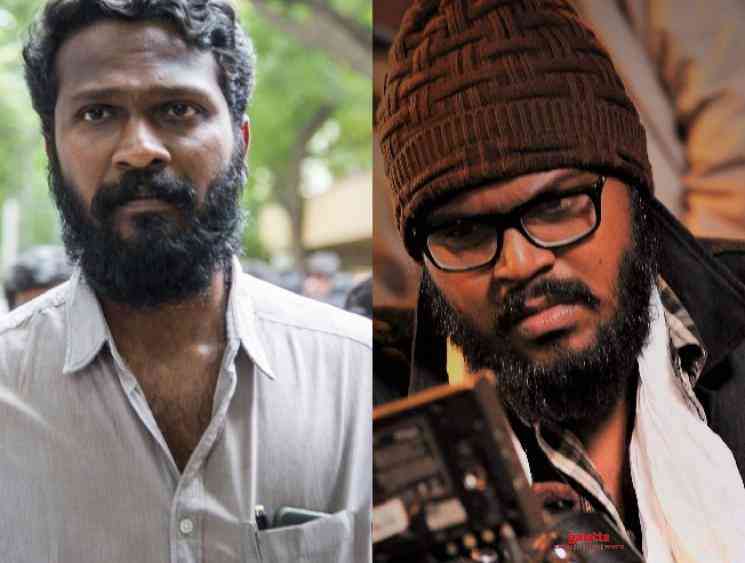 When news first came out that a deadly virus has originated from China, no one would have thought that it would bring the world to a standstill. And here we are, on the final week of the fourth lockdown in India. The outbreak of Coronavirus has miserably affected the lives of people all over the globe and almost all the industries have been badly hit by the pandemic. Cinema industry is no exception and in fact, it is going to be one of the last industries to get back on track. To contain the spread of the virus among the people, the Government and health officials have instructed and advised the citizens to maintain social distancing of 2 metres.
While a section of people have been following the guidelines seriously, the concept of social distancing has indeed gone for a toss in many places and we witnessed it through a few videos on social media, last week. Coming back to the cinema industry, one is not sure when the film shootings will resume. Even if it resumes, the initial few days are going to be quite rough and tough for the directors to get what they want. People who are going to work in the film sets should take precautionary measures and stay safe while shooting. However, if you look at the scenario practically, it is never going to be possible for a film shooting floor to observe social distancing.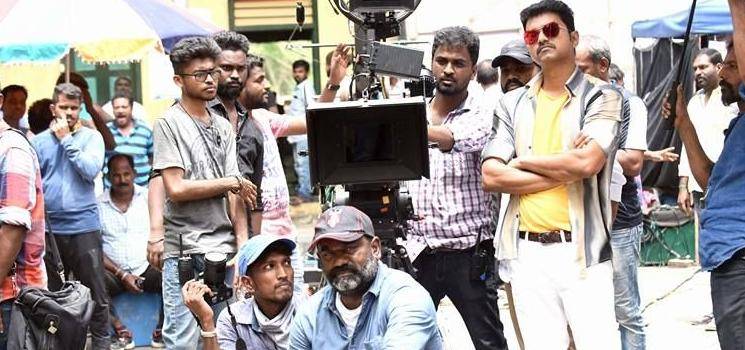 A shooting spot is always on fire with so many technicians, assistant directors, and artists running around. A film crew might encounter any problem at any given time and they'd have to react instantly and solve it for the shooting to go on, as planned. Practically, you might not be able to maintain social distancing during those tense moments. Also, when you take the cases of all big star films (Rajinikanth, Vijay, Ajith, Vikram, Suriya, Dhanush, Vijay Sethupathi, Sivakarthikeyan, STR, and others), those are going to involve a lot of artists. These big star films might demand a huge number of junior artists to work in a single scene and only then, the mass scenes would appeal really well to the fans. Having said that, is social distancing possible in a film shooting?
Here are a few opinions from the industry people that we thought of bringing it to our readers' notice. Galatta Media recently interacted with director Ajay Gnanamuthu through a Facebook live session and during the interaction, he shared his thoughts about maintaining social distancing in film shootings. He said, "Maintaining social distance in a film shooting is definitely not easy. Maybe, we can do it in scenes that involve very less number of people. We can manage and execute the interior sequences or patch shoots, but when it comes to outdoor shoots, it is going to be really tough. When you decide to shoot in exterior locations, obviously you are going to need more than 100 people in the set, including the main actors, junior artists, direction team, technicians, backend workers, production crew, etc. Any big film you take for that matter, it is definitely not possible to maintain social distancing. Maybe a few talkie portions might be shot, but what about action sequences and scenes involving mass crowds?". Ajay Gnanamuthu is currently making his next film, Cobra, a mega biggie, that stars Chiyaan Vikram in the lead role.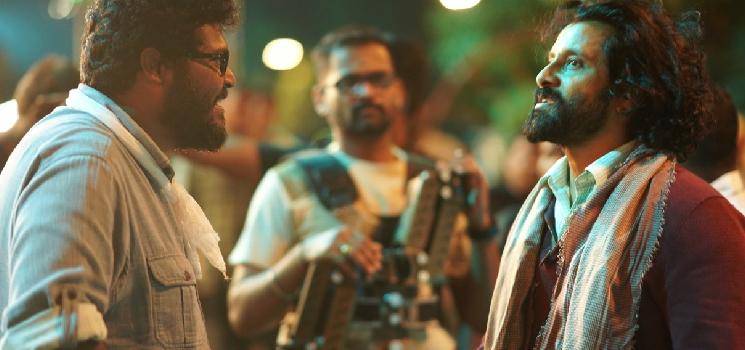 Similarly, acclaimed director Vetri Maaran was also questioned about this concept in a recent interview with Film Companion. Answering it, the Asuran director cited the creative issues that a filmmaker will have because of social distancing. He said, "You cannot think about social distancing in a film shooting for sure. Imagine, you write an intimate romantic scene between your lead actors. Given the current scenario, you cannot shoot it for sure. I don't have an idea on how this is going to turn out. Maybe, in future, I guess film shooting sets should involve only a minimal crew. I believe that is going to be the future, but let us see how the situation unfolds". Talking about Vetri Maaran, he has two projects in his hand - one with Soori under the production of RS Infotainment and another with Suriya (titled Vaadivaasal), produced by Kalaipuli S Thanu.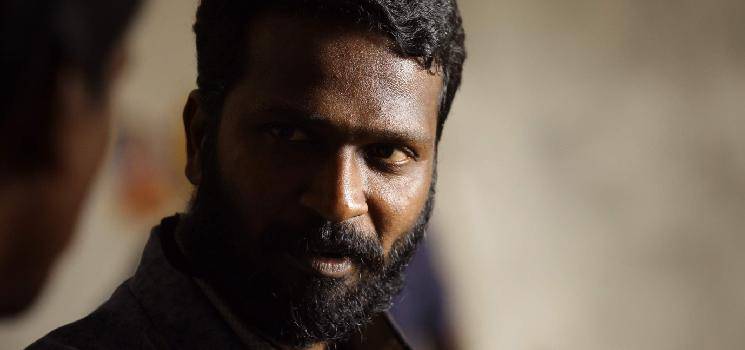 Having discussed about the impossibility of maintaining social distancing in a film shooting, here is a set of tweets posted by director R.S.Prasanna (of Kalyana Samayal Saadham and Shubh Mangal Saavdhan fame), on how the future cinema shootings might happen. This perspective from Prasanna gives us a new angle of a shooting spot in the post-Corona scenario. Prasanna feels that, going forward, film crews might hire a Health and Sanitization Team to maintain cleanliness and safety of the members. He also adds that every single member in the crew should have a health check up on a daily basis in the morning and the assistant directors should ensure it happens properly. He concludes by saying that the medical department might become an essential part of a film crew in the post-Corona world. Well, this seems to be a systemised approach to a film shooting and we will have to wait for a few more months to see how things unfold.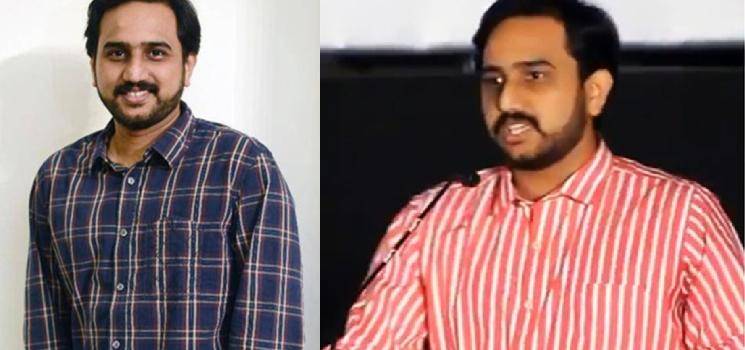 Prasanna's series of tweets read, "One thing I can foresee, once shoots resume (Hope!) right up until when the vaccines get discovered/invented/created (HOPE!) there will be a new budget line and new Resource Team hired on film sets: Health and Sanitization Team. Depending on the scale of the film, size will vary. First ADs will have to schedule at least 20% extra time and effort into sanitization protocol and health checkup procedures to become the norm every day of shoot. Given the scale, complexity and variety of shooting environs, yu NEED to have an EXPERT TEAM hired and ON every day! One hopes that even after the Virus goes away (HOPE!) this new discipline and systemic protocol that it would have thrust on us, stays. In many ways film shooting for the large part is still unorganized and not "systemized" as it ought to be. Hope this trains us all in other ways. A parallel end-to-end department in its own right. Right from managing the masks - use and DONT throw - to sanitization of surfaces, people etc., to education, coordinating with local hospitals on standby, creating and managing quarantine spaces nearby - its a whole new world! Time for some in the medical profession who have always been passionate about films to start thinking and planning on this new avenue. Bro Tip: Dont trump up your film love in resumes/interviews though, else you will be hired for "exposure" (pun intended) and given a "chance"!". We have seen three different directors and their different takes about the post-Corona movie shooting plans. What is going to be the future like? Well, only time has to answer!
One thing I can foresee, once shoots resume (Hope!) right up until when the vaccines get discovered/invented/created (HOPE!) there will be a new budget line and new Resource Team hired on film sets: Health and Sanitization Team. Depending on the scale of the film, size will vary

— R S Prasanna (@rs_prasanna) May 20, 2020
About This Page
People looking for online information on Vetri Maaran,Ajay Gnanamuthu will find this news story useful.