Soori thanks sanitation workers in new video!
By MKV | Galatta |

April 01, 2020 20:56 PM IST
One of the most wanted comedian & character actors of recent times, Actor Soori has grown by leaps and bounds! He has played supporting characters to almost all the contemporary heroes and is sure to be a part of any big hero's movie, especially if it is set in a rural backdrop! The Government has ordered all the people to stay indoors during the 21-day lockdown period and with shooting also being suspended, the actors too are spending time indoors. Yesterday, Soori shared a hilarious video of how he spent Day 7 of the lockdown period, cooking with his children and it was a rather hilarious video. Now, following this trend, he has shared a new video of how he spent Day 8! This video is also hilarious but has a rather serious and heartfelt message in it!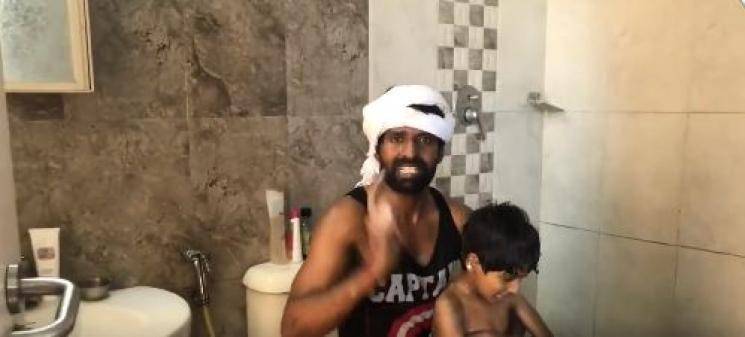 In today's video, Soori resorts to giving his son a bath but with the mischievous antics of his son, gets fully drenched himself! Soori is then asked to clean the toilet by his wife and when he goes about doing a careless job, she supplies him with cleaning solutions and asks him to clean properly! Soori goes about doing this chore but finds it very difficult and then thanks all the sanitation workers who are going to extreme measures to clean our public toilets and drainage systems! He states the obvious when telling that if it is this difficult to clean our own house toilets, how difficult it would be for the sanitation workers. Soori salutes their efforts and thanks them for doing a wonderful job!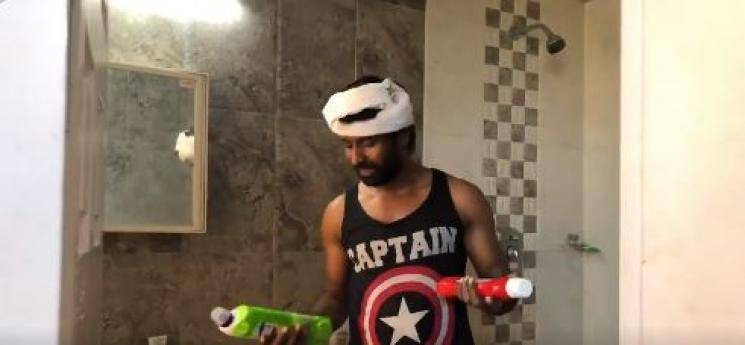 Check out the tweet & video here:
Corona day-8 #corona #lockdown #stayhome #staysafe #stayhealthy pic.twitter.com/Ld8DjlCXgb

— Actor Soori (@sooriofficial) April 1, 2020