Prabhas, Anushka and Baahubali team get nostalgic about 3 years of Baahubali 2 - check out!
Today (April 28) marks the third year release anniversary of Rajamouli's historical epic film, Baahubali 2, that starred Prabhas, Anushka, Rana Daggubati, Tamannaah, Ramya Krishnan, Sathyaraj, Nasser and others. The film fulfilled the high expectations of the worldwide audience and had a dream run at the box office. Baahubali paved the way for the Indian films to expand their market across the globe. The fans are celebrating this special day on social media with hashtags like #3YrsForMightyBaahubali2 and so on.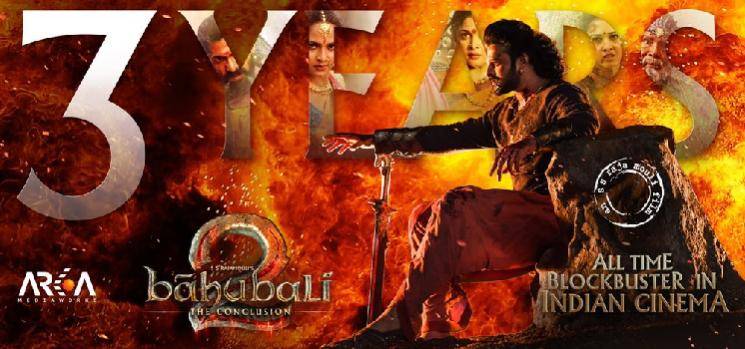 The makers of Baahubali 2 have released some sweet throwback pictures from the sets of Baahubali 2 and it is good to see how the world of Magizhmathi was created. Actor Prabhas who played the titular character got a huge breakthrough with this film and it also made him a pan-Indian star. On that note, Prabhas posted an emotional note on his Facebook page, thanking Rajamouli and the team of Baahubali 2 for making it a memorable journey. He also mentioned that Baahubali 2 was the biggest hit of his career.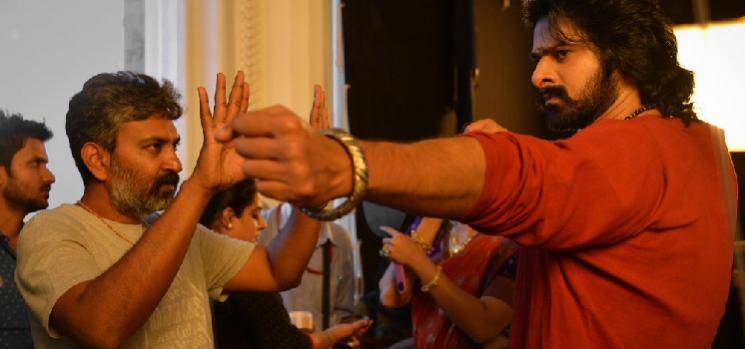 He posted, "Baahubali 2 was not just a film that the nation loved but also, the biggest film of my life. And, I'm grateful to my fans, team and director SS Rajamouli who made it one of the most memorable projects. Baahubali 2 completes three years and I'm delighted for all the love the film and I have received." Similarly, actors Anushka, Tamannaah, and producer Shobu Yarlagadda took to their respective social media pages to recall their experiences working in this historical biggie. A truly remarkable journey indeed! Check out the social media posts below: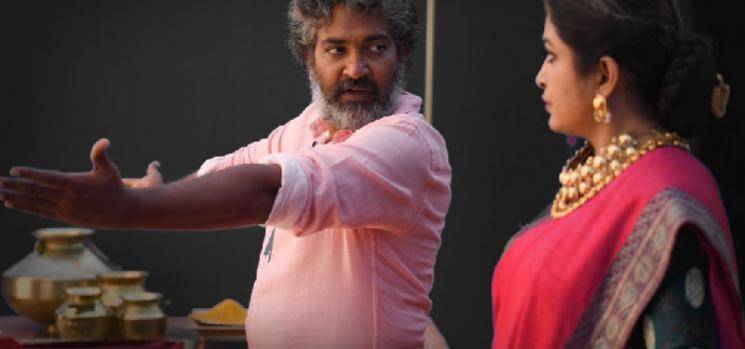 Let's go back in time! Sharing a few memories from the sets of #Baahubali on the occasion of #3YrsForMightyBaahubali2! #Prabhas @RanaDaggubati #Anushka @Shobu_ @ssrajamouli

Here we go... 🙌🏻 pic.twitter.com/B4b4zGN0H6

— Baahubali (@BaahubaliMovie) April 28, 2020
The most talented and humble cast we could get! 🙌🏻✊🏻 #3YrsForMightyBaahubali2 #Baahubali #Baahubali2
@meramyakrishnan #Sathyaraj @nasser_kameela @actorsubbaraju pic.twitter.com/hOdnPnLzOB

— Baahubali (@BaahubaliMovie) April 28, 2020
Smiles all the way! ❤️🌟#3YrsForMightyBaahubali2 #Baahubali #Baahubali2 #Prabhas @RanaDaggubati @tamannaahspeaks @Shobu_
#Sathyaraj @actorsubbaraju pic.twitter.com/NqpPXFHBrL

— Baahubali (@BaahubaliMovie) April 28, 2020
Boss at work!😍 But who is the boss in this picture? @BaahubaliMovie @RanaDaggubati @ssrajamouli #AnushkaShetty !! 😊😊 The best 5 years of my life! pic.twitter.com/bR4TJQF8fS

— Shobu Yarlagadda (@Shobu_) April 28, 2020