Mirchi Shiva's Sumo Teaser Review | Exclusive | Fun Guaranteed!
Mirchi Shiva's next film, Sumo, is gearing up to hit the screens for the festive occasion of Pongal next year, along with Superstar Rajinikanth's Darbar. Sumo is directed by SP Hosimin and produced by Vels Film International. The teaser of this film was screened yesterday (November 24) exclusively at the Vels Film International Vetri Vizha event that happened in a grand manner. After witnessing the teaser, we present you the review of it. The teaser opens with Mirchi Shiva seeing a Japanese fat guy, who is unconsciously lying on the beach shore. Trying to wake him up after taking out the water from within, the guy wakes up holding Shiva's hand and thereafter he keeps following Shiva throughout, because he helped him save his life.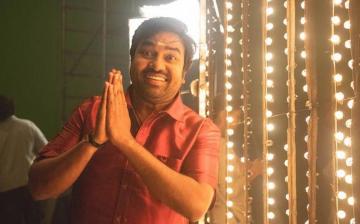 This guy seems to be mischievous and a foodie, who loves to eat food anytime. A small yet beautiful bond develops between them, wherein Shiva gets to understand the guy through his kid-like character. The tone and setting suddenly shifts to Japan and Shiva motivates the big fat guy taking up the competitive SuMo rings and goes further. The overall teaser is neatly packed with some really funny and feel-good moments.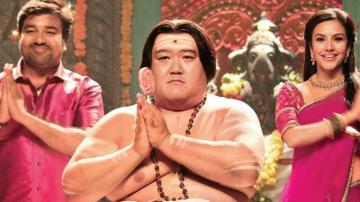 Mirchi Shiva scores with his one-liners and it looks like Sumo will surely be an entertaining outing. The freshness in the concept will definitely garner the attention among the audiences. Rajiv Menon's visuals are rich and enhance the overall quality of the film with some neatly framed compositions. The teaser will surely be liked by the fans when it is released on YouTube. Get ready to see the fun-filled teaser of Sumo very soon!