Evergreen Meena graciously accepts Priceless Pearl of Tamil Cinema award!
By MKV | Galatta |

October 23, 2019 16:26 PM IST
The gorgeous Meena attended the Galatta Wonder Women awards looking and sounding like the same cute little girl she entered Cinema has and has since always been. We wonder if the lady knows that she is supposed to age over time, because somehow, she still looks just the same as she did in the 90s. We lauded her with the 'Priceless Pearl of Tamil Cinema' award, which dance master Brinda gave away. The crowd went crazy with Meena's first uttered word, turning her little smile into a broad grin. Brinda master and Meena, having worked together multiple times, have an easy friendship.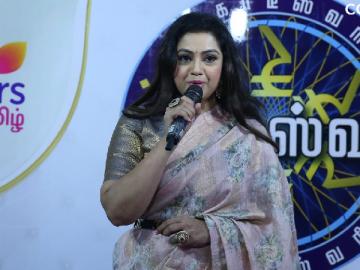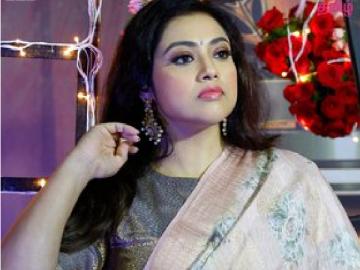 Both of them had a big smile on and the minute they made eye contact, both began dancing a two-step! We couldn't resist - we played the song 'Thillana Thillana' for the duo and Meena sure enjoyed the music as much as we enjoyed watching her gracefully jig around. Meena and Brinda master went jigging small dance steps on the stage even as they were talking and then topped it by leaving the dais dancing! Meena graciously watched the program for a long time before calling it a day and seemed to enjoy the company of Thalapathy Vijay's wife Sangeetha Vijay, who sat beside her. We thank Meena for gracing the Wonder Women Awards and honouring us.