Coronavirus | Hotspot districts across India moving towards being non-hotspot
By Vivek Raj | Galatta |

April 27, 2020 15:30 PM IST
Union Health Minister Harsh Vardhan during a visit to the All India Institute of Medical Sciences (AIIMS) Trauma Centre on Sunday issued a statement saying the situation in India is improving as many coronavirus hotspot districts (HSD) are moving towards being non-hotspot districts (NHSD). "The situation is improving in India as hotspot districts (HSD) are moving towards being non-hotspot districts (NHSD)," minister Harsh Vardhan said.
During his visit to the AIIMS Trauma Centre, Health Minister Harsh Vardhan interacted with COVID-19 patients via video calling with robots handling the technology for the patients. During his chat with the patients, the Health Minister discussed with the patients about the facilities provided with suggestions for improvements that can be made. Vardhan during his discussion had praised AIIMS for monitoring the coronavirus patients 24X7 with the utilization of digital platforms, video and voice call technologies.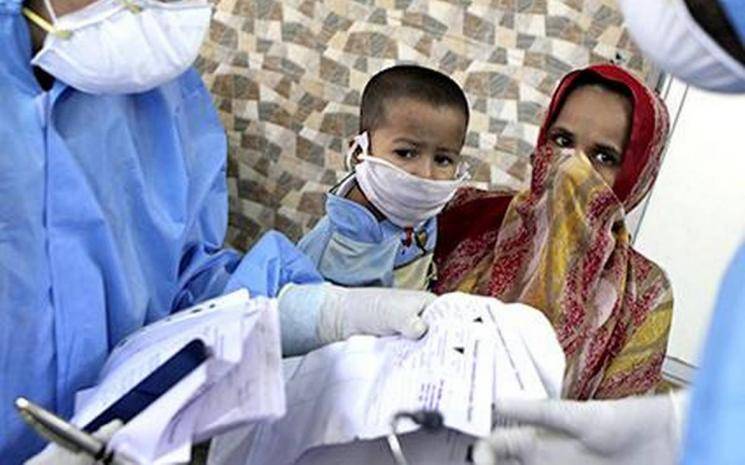 A hotspot is a district with high coronavirus numbers with the Ministry of Health and Welfare declaring around 170 districts across the country to be COVID-19 hotspots and 207 districts labeled as non-hotspots. The Health Ministry added saying that collective and consolidated efforts alone for now will be monumental in the fight against the COVID-19 virus during the lockdown period, which has been implemented to stop the spread of the fatal disease. Furthermore, the Ministry has said that districts with no coronavirus cases too have been directed to follow the containment plans.