Hrithik Roshan reveals the secret of being the sexiest Asian | FULL INTERVIEW
Galatta |

04/03/2020 12:07 PM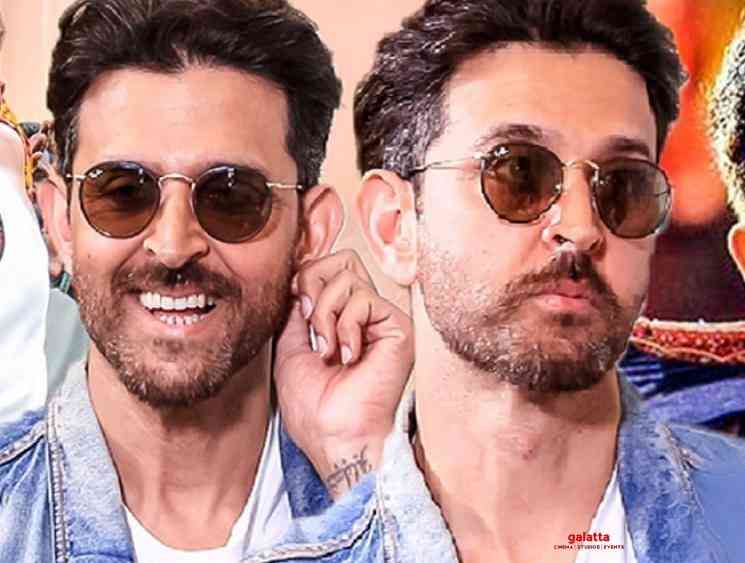 A star like Hrithik Roshan needs no introduction, he is one of the highest-paid Indian actors and one of the best in the business. We caught up with Hrithik for an exclusive interview. In this interview, he talks about his career, about his love for Tamil cinema, diet routine and more... Read on to see what he has to say... 

What is your recent favourite Tamil film? 

"I have not watched any recent films but I have always been a very big fan of the technicalities of the films made in Tamil. It is something that we can learn from, that's one reason I wanted to do a film in Tamil. In fact, I don't mind being an assistant director." 
 
What to do and what not to do while dancing? 

"Practice, rehearse a lot, get everything right and then completely forget about it. Enjoy yourself and remember that it is about expression. Me being an actor, the expression plays a vital role. If your expression tells you that you are enjoying your dance, even if your moves are wrong, it will still look good." 
 
One word about Allu Arjun's dance? 

"Energetic, strong and inspiring." 
 
One word about Vijay's dance? 

"I think he has some secret diet, not just Vijay even other dancers, their energy levels are so amazing. I would like to learn what they eat before their dance." 
 
Tell us about your workout routine? 

"My workout is about 1 hour in the evening and 30 minutes in the morning but preparing to workout takes about 45 minutes. I stretch myself out and activate all that takes more time. I have a lot of cheat days especially when I don't do movies." 
 
When can we expect a pan-India film from you like KGF and Baahubali? 

"We all do our best and I think I have done my best and I will keep doing my best. The consequences are of doing your best, that you will leave on the god you believe and on the audience. That's something we cannot control, I am happy where I am, I have worked very hard. Now it's time to have even more fun, take even more risks and enjoy myself." 
 
One huge life-changing decision that you took? 

"To become an actor I think, to want to do something that scared me most, to want to do something that was impossible. So that changed my entire life, so every time after that I faced something impossible, something I could not do. But I did it." 
 
Have you had problems disconnecting yourself from a film? 

"Only once, I think I felt that once in my career when I did 'Koi Mil Gaya', after that film, I remember being sad that I couldn't get to play Rohit again but then, of course, Krrish happened, Krrish 3 happened, so I got to play Rohit again and again." 
 
You are known as the sexiest Asian, what does it take to be sexy?

"I think being sexy is about the confidence that you can have and I think confidence comes from accomplishments. And accomplishments come from hard work. So, if you want to look sexy, work hard." 

To watch the full video interview, click the link below:
About This Page
People looking for online information on Hrithik Roshan will find this news story useful.