Archana Kalpathi takes time out from busy schedule to grace Galatta Wonder Women Awards!
By Lokesh RV | Galatta |

October 22, 2019 17:55 PM IST
It is rare to see a woman, known for her able and sharp presence, to look demure and glowing. We saw that rare sight at the Galatta Wonder Women Awards when Bigil's Creative Producer Archana Kalpathi walked our red carpet. Archana, looking radiant in a white and powder blue tulle layered outfit, took a chunk of her time merely four days ahead of her next big release - Thalapthy Vijay's Bigil - and attended our event looking laidback and casual. Archana seemed to have a nice time watching the show and occasionally chatting with her esteemed neighbours - she graciously accepted the 'Singappenney' Award from the National Award winning actor, Keerthi Suresh.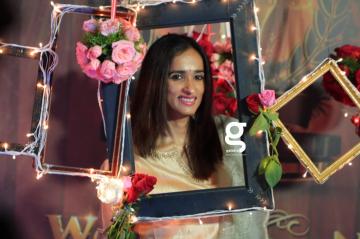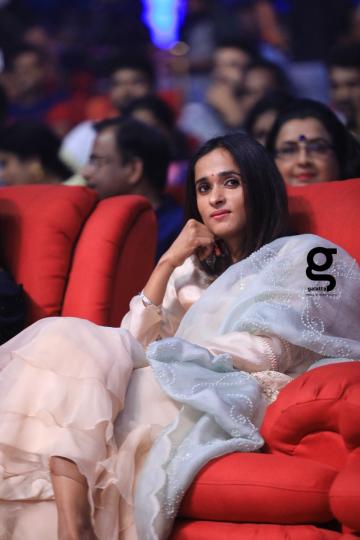 Of course, the audience went wild, the moment Archana Kalpathi's name was called. We have all been following - almost stalking - Archana on social media, thanks to all the Bigil updates she posts regularly. We pestered the lady for more news, much to the delight of the audience. The lady sportively admonished us for being too news-hungry, with the movie's release happening this same week. We saw Bigil's trailer once more with Archana on the dais and the lady resumed her seat amidst thunderous response and fervent catcalls. She seemed comfortable watching the show for a while before leaving with a gratifying smile. We thank Archana Kalpathi for taking time out to grace the Galatta Wonder Women Awards and helping make this a super successful event!