Abhirami and Losliya's new cute viral video - don't miss
The third season of Bigg Boss came to an end by last weekend and Mugen Rao was announced as the winner of the show. Dance choreographer Sandy clinched the title of the runner up while Losliya was declared as the second runner up. The housemates have developed a great rapport through this game show and it was evident through many episodes. The friendship is continuing even after the game show and all of them meet each other, hang out and spend some fun time together.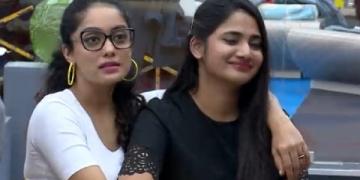 We had already seen Kavin and Abhirami visiting Sandy's house and playing with Lala. We also recently saw Sakshi Agarwal and Sherin visiting Cheran's house. The latest hangout that has gone viral on social media is Abhirami and Losliya's visit to a dog based cafe. Abhirami posted a few videos on her Instagram story and those videos have found their way out to other social media platforms, becoming viral among the youngsters.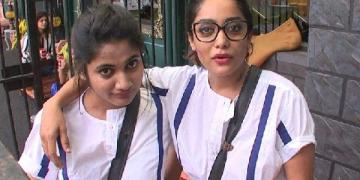 In this video, we see Abhirami feeding some food to the puppies in that cafe, while Losliya looks to be a little scared of the cute little ones. The visuals look pleasing and it is also filled with positivity and love. If you haven't checked the video yet, here it is: