Galatta
|
04:43 PM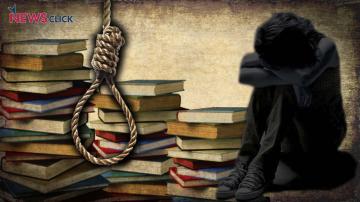 Days after a Malayalee first-year student of the IIT-Madras was found dead in her hostel room, the family of the girl has accused the faculty of harassment and bias. Fathima Latheef, a first-year student of an integrated MA humanities course, had hung herself from a ceiling fan on Saturday. The death was discovered only after the mother, who was worried when Fathima missed several phone calls, asked some of her friends to go check on her.
The Kotturpuram Police, which had registered a case and sent the body for an autopsy, had not been able to find a suicide note. Sources now have said that the family of the girl found a suicide note in her phone. Allegedly, the girl complained of discrimination and said that she was repeatedly humiliated by a professor, whom she named in her letter. The family approached Kerala Chief Minister Pinarayi Vijayan with a plea to make sure justice prevails. Pinarayi Vijayan reportedly promised to take the matter up with his Tamil Nadu counterpart. However, the investigating officers denied knowing anything about the suicide note the family has discovered.
In a similar incident, a 20-year-old student jumped off a building of the IIT-Hyderabad campus, allegedly over fear of failure. According to sources, Siddharth Pichikala jumped off a hostel building in the campus in Sangareddy district. Siddharth reportedly wrote a mail to his friends saying he was worried about the 'lag' he had in his studies and was afraid that he would have a poor career. This is the third similar suicide in IIT-Hyderabad this year. A case had been registered and inquiries were on.