As nation debates citizenship, Shiv Sena brings linguistic trouble to Kannadigas on the Maharastra b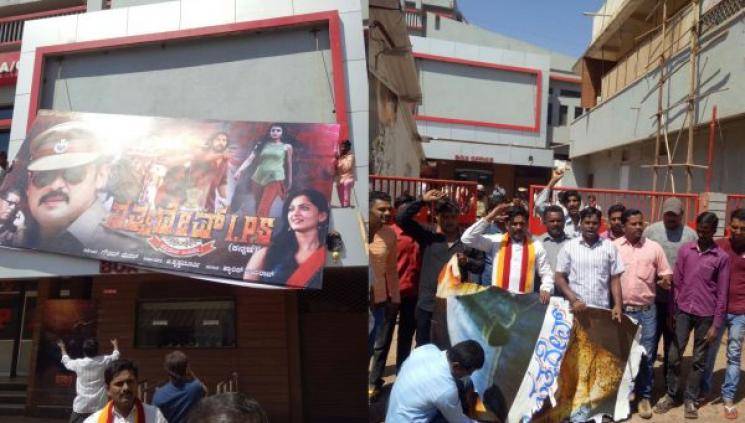 Even as the Citizenship Amendement law allegedly goes after Muslims, the 'linguistical division' predicted by anti-CAA intelligentsia has made its presence known in the Maharastra-Karnataka border over release of movies. Trouble has been brewing in the area for a long time with an organisation called Maharashtra Ekikaran Samiti seeking to make the Kannada district of Belagavi, a part of Maharastra.
According to sources, Shiv Sena activists on Monday barged into Apsara Theatre in Kolhapur while the new Kannada film starring Rakshith Shetty, Avane Srimannarayana, began its screening. The screening was stopped by the mob, which allegedly hurled derogatory abuses at the audience. The News Minute reported that trouble had begun on Sunday afternoon, with the members of the Shiv Sena blackening the Kannada name boards of restaurants and commercial establishments in Maharashtra's Kolhapur, which borders Belagavi in Karnataka.
As the news spread to Belagavi, members of the pro-Kannada organization, Karnataka Rakshana Vedike, began a demonstration in the border village of Kagwad. An effigy of Maharashtra Chief Minister Uddhav Thackeray was burned here by the activists who accused of Shiv Sena of trying to divide Karnataka. Shiv Sena activists at the adjacent Maratha village of Vaishala burnt the red and yellow flag, which symbolizes the pro-Kannada movement and shouted slogans against Karnataka Chief Minister BS Yediyurappa.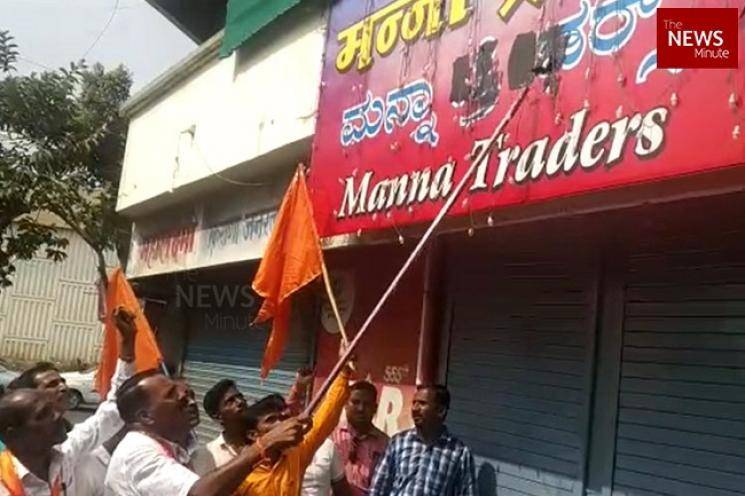 The issue of Belagavi, which is pending decision at the Supreme Court, has been raised thrice in the past by Maharastra, with the Kannada population of the area refusing to let go. The Maharastrian community however has more population density in the area now and enjoys majority in the Belagavi Municipal Council.
The MP of Belagavi, Suresh Angadi is a BJP man who raked controversy earlier this month after he stated on video that the CAA protesters who damaged railway property should be shot at sight. Transport services between Karnataka and Maharashtra was stopped on Friday and Saturday and resumed on Sunday evening. Former Congress MLA Satej Patil and Shiv Sena MP Dhairyasheel Mane led the protests. Heavy police deployment was witnessed in Kolhapur due to the violence.