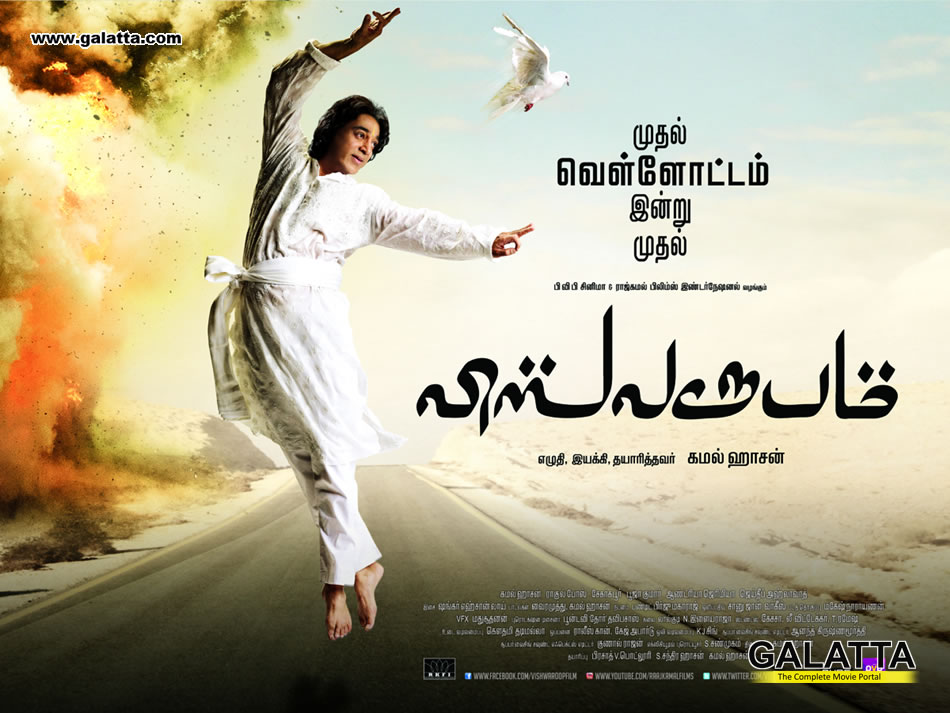 Vishwaroopam Movie review
Kamal Haasan's Vishwaroopam has been making headlines ever since its launch either for the DTH release or being anti-Islam... The film released across the globe expect Tamil Nadu with much fanfare. Vishwaroopam is Kamal Haasan's most ambitious project, written and directed by the legend himself. It also stars Pooja Kumar, Andreah, Shekar Kapur and Nassar in important roles.

The Plot: A Kathak exponent, Viswanath (Kamal Haasan) is always surrounded by beautiful women, and one of them is the pretty Andreah... This leads to more trouble, as Dr Nirupama (Pooja Kumar), begins to suspect her hubby Viswanath's character. Nirupama marries green card holder Vishwanath to pursue her research in the States. She later decides to hire a detective to know more about him... At this point, the detective gets killed by Al-Qaeda group, who is planning to plant a nuclear bomb in New York... And the irony, Viswanath is well aware of the plan because he has connection with the terrorist group's head Omar (Rahul Bose). Who is Viswanath? Watch out...

The Techniques: The movie has an interesting storyline which is well supported by technical brilliance. Music by Shankar-Ehsaan-Loy is perfect for the genre. The film ends on an interesting note, which leads to a knot for sequel. The film will continue till the end of Omar or Viswanath... Rahul Bose is amazing in the role of terrorist. Kamal Haasan, as always, is brilliant. Pooja Kumar is a new find, who fits the bill perfectly. Sanu Varghese's cinematography is brilliant. But the editing could have been better to increase the pace of the film. The fight sequences are brilliant... The first half is shot completely in US

Vishwaroopam can be easily rated as one of the finest thrillers in Indian cinema.