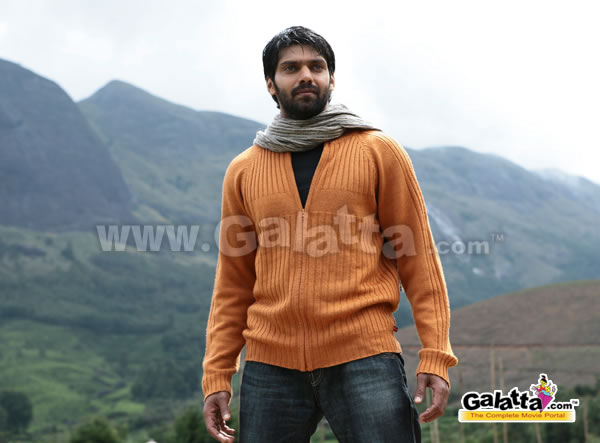 Sarvvam Movie review
Vishnu Vardhan has always been a man out to do something different. His earlier movies, Arindhum Ariyamalum, Pattiyal and Billa, have all been successful attempts to give to the cinema audience a fresh experience. He understands and respects the intelligence of his viewers and it shows in his films. So does Sarvvam keep up to his earlier works? You have to see it to know it!
THE CHARACTERS:
We already know that the movie revolves around five characters (six if you add the dog) namely; Karthik (Arya) a today's guy, an architect by profession. Then we have a beautiful doctor Sandhya (Trisha). The next set of characters is father Naushad (Indrajith), an IT professional and his son Imman (Rohan). Lastly of course we have Eshwar, a grim football coach, played by J.D. Chakravarthy and his Rottweiler dog.
THE PLOT:
Actually it is a mix of two sub plots. First there this amazing love story between Karthik and Sandhya and the other is a thriller track between Naushad and Eashwar. Eashwar for some reason is determined to take his revenge from the father and son. Both the stories run on some what independent tracks until a freak accident just before the interval. From this point on the two stories become one and in true blue Vishnu style, begins a complete roller coaster ride.
THE TECHNIQUE:
Camera: Hats off to Nirav Shah! The man has once again managed to capture in his camera some of the best visuals ever seen on celluloid. The blues were never bluer, the greens couldn't get any greener, and the water was never so wet... WOW!! Every scene is a like a painting, the colours vibrant and alive!
Action: This is Vishnu's forte. Action sequences in his films are extremely stylish and Sarvvam is yet another feather in his cap. And the man responsible for this is Thyagarajan. He has used the surroundings very well in the action scenes, especially the backwaters of Kerala.
Writing: It may feel that the plot is going haywire in some places, but the movie has its soul in place. The love track between Arya and Trisha is pure magic. Vishnu fans may find the movie a bit longer than his earlier films, but gone are the days when good things came in small packages!
Music: Yuvanshankar Raja rocks! The songs are obviously super cool and are chart busters. But it is the background score that takes the cake.
Performances: After Naan Kadavul, Arya has entered a completely different league of actors. And he doesn't disappoint. He is cool, charming and so lovable. Trisha looks ravishing. The freshness of her face adds to her beauty. She is like a whiff of cool breeze on a hot summer day. Inderjith has done his part well and Rohan too is effective. J.D. Chakravarthy is not evil enough, wished he could have added more meat to the role.
VERDICT:
All said and done, credit goes to Vishnu Vardhan for once again bringing something new and different on the screen. He is a stylish filmmaker, an element that we don't see much in Tamil films. Kudos to Ayangaran International for once again giving to us an amazing cinematic experience. Definitely worth a watch!
Review by Padma Iyer
Check out the May 2009 issue of Galatta Cinema for a Sarvvam exclusive!