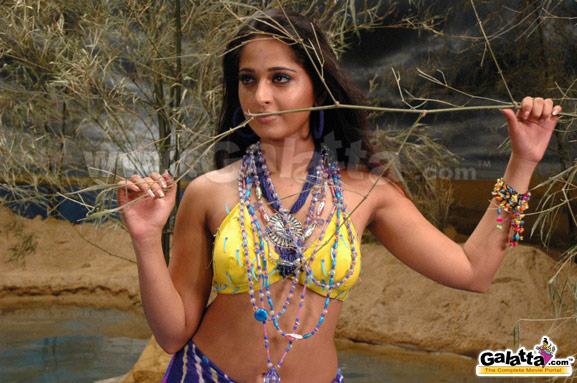 Rendu Movie review
Shakti (Madhavan) is a young man from a village, with no job but tons of ambition and dreams. As he sees his life pass him by, stuck in a rut in his hometown, he decides that he will try his fortunes elsewhere. Chennai beckons him and off goes Shakti, to join his uncle Kirikalam (Vadivelu) who has a stall of magic tricks at an exhibition.
No, Kirikalam is not really a magician, but is posing as one and his amateurish tricks don't exactly bring in big crowds.
Next door to Shakti and Kirikalam's stall though, is ever-populated with visitors. The reason: it's an all-girls stand, with mermaid costumes as the theme! Velli (Reema Sen) is the 'head mermaid' at this stall run by her sister, and bitter quarrels between Shakti and Velli ensue, when Shakti feels that Velli and her team are unfairly taking their customers away and Velli has this impression of Shakti being an unsavoury character. We see this misunderstanding at different occasions where Velli and Madhavan just happen to be in the wrong place at the wrong time - be it when Shakti gets off the bus from his village, asks for directions and is told to follow Velli, walking in the distance (Velli thinks he' a womaniser!) or when Shakti finally catches up with a miscreant who had picked his pocket and demands his money back....only Velli walks into the scene only at the demanding part!
This whole collage of scenes is animated, with Kirikalam and Shakti trying to woo customers back to their stall, Shakti and Velli getting into arguments and a general state of "fun" ruckus.
Of course, love has been brewing as an undercurrent between the 2 young people...
Manivannan plays the character of the owner of the exhibition grounds and keeps harassing Velli under some pretext or the other, like the rent not being paid on time. In fact, he has a soft spot for Velli, feelings thoroughly rejected by her. He finally abducts her, but Shakti resuces Velli. Similarly, Velli's plight is repeated when her "mora maapillai" (betrothed suitor) enters the scene and tries to force her to be with him; and Shakti steps in once again to save and protect Velli.
The undercurrents of love blow up into a full-fledged torrent and Velli and Shakti make up for all of their lost time professing their love for each other and romancing their way happily through the exhibition.
Meanwhile, we see a series of murders in different towns of the state and 2 perpetrators of these crimes slinking away from each. Not every time is it foolproof though, and at one crime scene, a witness spots the main culprit. He is instructed by the police to sketch and give them a pictorial description of the murderer, when it comes to the police's knowledge that both the criminals have been seen at Kumbakonam some time ago. Going thru various fact files, the police comes across the incident of a bad fire at a marriage hall in Kumbakonam and as the officer in charge of the investigation (played by Bhagyaraj) flips through the picture files of the deceased, Kannan's (Madhavan - the 2nd!) face is shown and the witness jumps!
He tells the police he doesn't need to sketch anything when the face of the main murderer itself is staring them in the eye - he points to the photo of Kannan - it is the face of Shakti, only this one has light eyes...
Investigations into the murder lead the police to Chennai and as luck would have it, Shakti is spotted, recognized and arrested.
Kannan, on the other hand follows the murder investigation and is upset to find that an innocent man has been captured for crimes he has committed. He meets Kirikalam and Velli and plots to help Shakti get out. And so he does, and Shakti and he escape by the skin of their teeth.
After much chase-and-hide, Kannan tells the story of what led him to murder all those people - flashback time....
Kannan, his elder brother and his father w