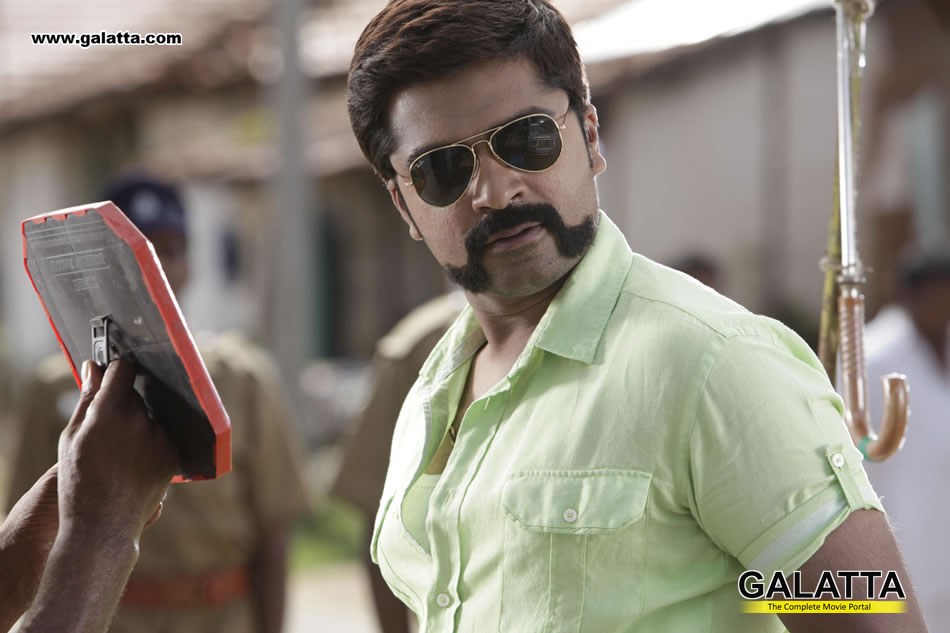 About

Osthe
A racy commercial entertainer which narrates the story of a cop who has his own philosophies in life.
Osthe Movie review
There is a general misconception that remaking a film is an easy task! But in reality remakes are not that easy especially if it is a blockbuster film. So here comes yet another remake in Kollywood and this time it's Salman Khan's Dabangg, the blockbuster Bollywood film which broke many records at the BO. Dabangg is a racy commercial entertainer with the right dose of humour, action, comedy and romance; so there is no one better than Dharani to wield the megaphone. Simbu, Richa, Jithan Ramesh, Revathy, Vijayakumar, Santhanam and VTV Ganesh are also there in the star cast.
Meanwhile in an exclusive video STR has thanked his fand for their support and love. "Thanks everyone for the phenomenol response! Lots of hardwork has gone into the making of Osthe, after watching the flm we are very happy with the outcome," he said.
With Osthe, Dharani is back in K town after giving some memorable films like Gilli, Dhool and Dil. And this time too he is back with his favourite genre; Osthe is in fact a complete entertainer which has everything from a glamorous heroine to mother-son sentiment to sibling rivalry.
Here we bring you an exclusive review of this mass masala flick!
Osthe Velan (STR) cannot stand his step father Subbiah (Nassar) and his step brother Balan (Jithan Ramesh) for many reasons but Velan loves his mother (Revathy) more than anything in his life. A fearless corrupt cop and a Robin Hood by nature, Velan lives with his small family at a village near Thirunelveli. He falls in love with Neduvaali (Richa) who initially rejects his marriage proposal as she has her drunkard-father (VTV Ganesh) to look after. Meanwhile Velan lock horns with don turned politician Boxer Daniel (Sonu Sood) and their clash continues till the climax. What will happen when Daniel puts Balan against Velan to fulfill his evil needs? Watch out in Osthe!
In terms of story and screenplay Osthe has nothing new to offer, it's the regular heroic story (that we have seen many times in the 80's and 90's) but what makes the film different is the freshness in presentation. STR has a huge screen presence, he is literally there in every single frame! As Simbu said, Osthe is definitely one of the biggest mass entertainers in his career till date; he mouth punches, bashes the goons, then there is mother sentiment and of course romance. Richa Gangopadhyay looks more like a North Indian glam doll than a village belle. Her low-cut blouses and revealing half saris fails to give that Thirunelveli look. In terms of acting, he doesn't have much scope for any performance in Osthe; she hardly has five dialogues and two songs. Veteran actors like Revathy, Nassar, Nizhagal Ravi and Thambi Ramaiah have done their parts well. Jithan Ramesh and Saranya Mohan have done their roles well too.
Standing tall is the film's main villain Sonu Sood; the actor seriously deserves a special mention for his magnificent performance. Coming to the technical side, Thaman's music is perfect for this action entertainer however the much hyped 'Kalasala' (special performance by Mallika Sherawat) is no where near the racy 'Munni'. Vijayan's editing could have been better while Gopinath's camera works are perfect for this larger-than-life hero subject.