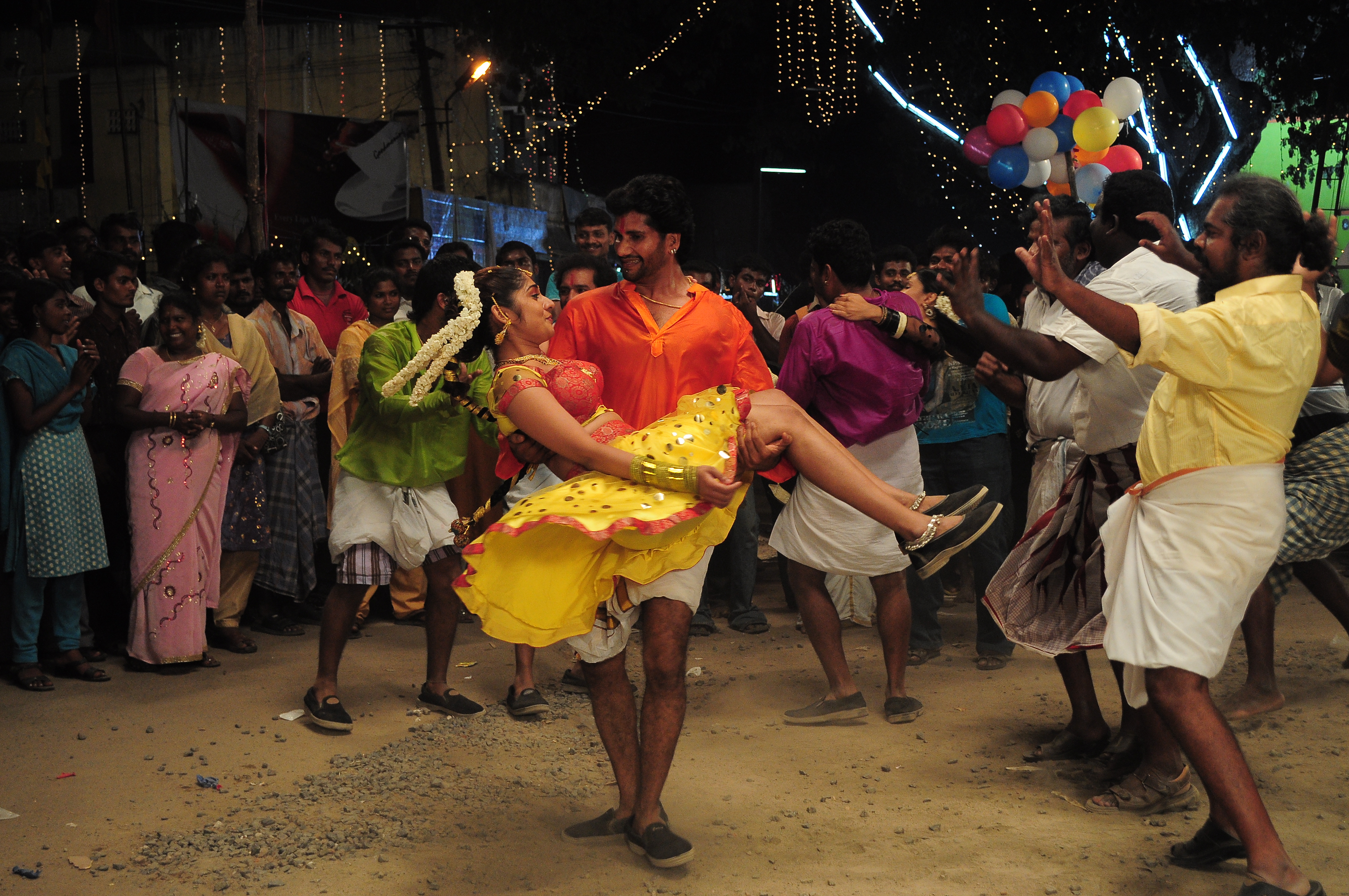 Nandhi Movie review
Akhil, who won rave reviews for his performance in Kalloori and Vaalmiki, is back with his next project Nandhi, directed by Tamilvannan of Kalvannin Kadhali and Matchakaaran fame. The film is a romantic thriller with Sanusha of Renigunta as the female lead.
The movie reflects a mix of several masala flicks with a dash of refinement. Director Tamilvannan has tried his hand at a romantic film about a youth who falls for a girl and the way his life takes a turn after that.
Produced by Vision X Media, this is one more in the list of films about village panchayats, revenge and of course, some romance.
The Plot
Set in a rural backdrop, the film narrates the story of Pazhani (Akhil), a honest rice mill worker who lives with his sick father. Pazhani has a cow for which he cares a lot. One day, Pazhani's father sells the cow to the panchayat president of a nearby village and this irks Pazhani. He decides to return the money and get the cow back. There he meets Karthika (Sanusha) and obviously, it is love at first sight for him. After some wooing and hiccups, she reciprocates his love. But problems surface in the form of Selvaraj, a local ruffian who wants to marry Karthika. Will Pazhani succeed in his love? That forms the rest of the plot!
The Performance
Village subjects and realism may be the current trend in Kollywood, but that doesn't mean that a weak storyline and a dragging screenplay can win accolades. The director could have concentrated on certain basic things like the pace and editing jerk. The first half is very slow, but the pace improves in the second half. Lead pair Akhil and Sanusha have done their parts well but the rest of the cast are just adequate. Music by Bharadwaj could have been better while camerawork by M.P. Ratheesh is just average.
The Verdict
Overall, this project by Vision X Media lacks the X factor because of its half baked screenplay and totally predictable script.
Reviewed by Ambili S.