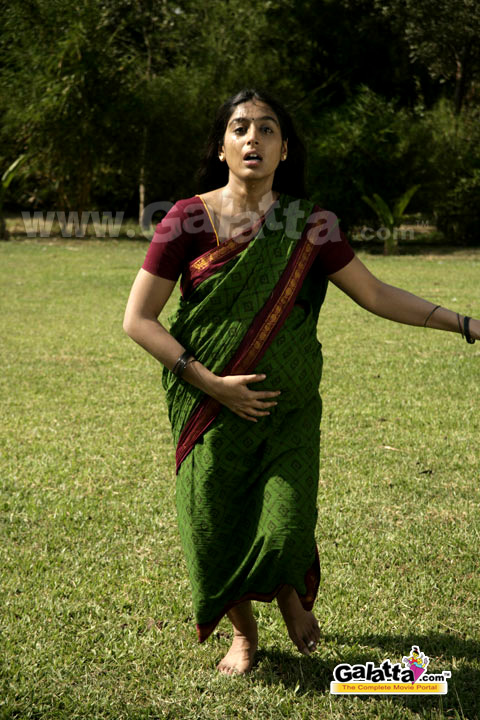 Mirugam Movie review
Mirugam is from the workshop of director Saami who discussed the unseen complications in relationships in his earlier production, Uyir. Uyir and Mirugam are clearly dissimilar in mood and style; in fact, Mirugam is dense in its details and characterisations.
Ayyanar (Aadhi) is a ruffian, unattached, carefree, implacable and ruthless. He adopts a living style that is bound by no morals or values. His everyday earnings arise from hiring his bull for stud-service in the village. And his instincts and cravings are no different from his four-legged partner; sometimes even worse than the animal which faithfully follows orders. His life's work comprises feasting on food and alcohol that invariably culminates in a hot date.
When Ayyanar meets Alagamma (Padmapriya), the youthful and exuberant village girl, he assumes her as another whore, part of the herd he could mate with. Calculating the benefits, he marries her. He succeeds in practically raping her violently in his first attempt. But soon, Ayyanar learns that Alagamma is not like other females he had encountered.
Burying her discomfort and disappointment on getting raped by her own husband on their wedding night, Alagamma takes a quiet oath to tame him, to instil good qualities in him, to instil into him the right way of life. Carrying the womanizer's child in her womb, she never wavers in her mission and stands by him till his end and even after that with her steely will, protecting him from the harm and disgrace of the villagers. Finally, Alagamma's endurance comes to an end when Ayyanar comes to a tragic death, afflicted by the pandemic, AIDS.
Mirugam does not follow the conventional way of storytelling, glorifying its lead character with heroic traits or embellishing the storyline with a series of entertaining sequences. In fact, the movie deals with a theme rather than a story. And the theme is presented in a starkly realistic way. It brings to light the staggering melange of human psychology, its dangerous and disturbing shades.
Ayyanar's striking personality, the crises that chase him during the course of his life along with the destined end, reinforce the importance of values in a human being, a reflection of what is taught in our puranas and epics.
Alagamma is a foil for Ayyanar; her portrayal signifies the stifling world around us along with its actions and reactions. Mirugam deeply disturbs every human being, prompting him to question his own credentials and through answers to the questions, offers a chance to reconfirm his trust in himself.
Both Padmapriya and Aadhi have given their best. Thotta Tharani's natural sets and cinematographer Ramnath Shetty's work are the highlights of this film.