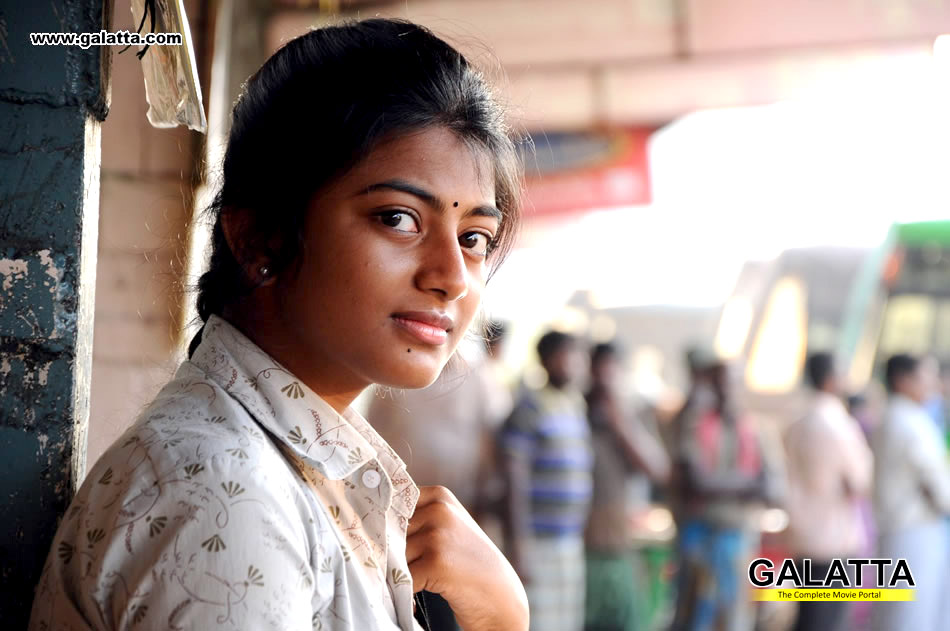 Kayal Movie review
Kayal means fish. A fish by nature is bound to live in water. But, this Kayal plunges out of her limits. What makes her swim away from her natural habitat? What will happen if the fish stays out of water? The answers make this visual treat called Kayal.
Kayal is directed by Prabu Solomon and is produced by Madhan of Escape Artists Motion Pictures. D. Imman has worked his magic in the musical score. Cinematography is by debutant Vetrivel Mahendran. The lead roles are played by newcomers Chandran and Anandhi. Chandran is very promising (first movie, really), wish he carefully chooses his scripts in future because he has set up high expectations in his very first movie itself. Oh , well! It is only surprising if the artists do not perform well in a Prabu Solomon movie.
Aarun (played by Chandran) lives life just to live it fully. His friend Socrates (played by Vincent, another promising actor) adds flavour to the script and to Aarun's life. Two easy going guys get set to travel all over India. Aarun's father wants him to enjoy life and nature, but has a request for him. That is the only request he has for his son. What is that one request a father can place to a son? Does Aarun fulfill his father's wish?
Kayal (played by Anandhi) is a servant in a big landlord's house. Did she ever think she will one day risk her life for her love? Feel the bile juices pumping in your body during the interval. The director has cleverly touched the dangers a girl can face while travelling alone with a question running in your mind - is it a girl's fault or is it the society's fault? What mistake did she do except for falling in love?
The climax was shot first to give ample time for the visual effects, we hear. Well, it is a wise decision. The feel of the waves running from behind you is awesomatic. Hats off to the team for the strain taken to bring out nature so up and close. One should not forget the beauty of the Dolby Atmos effect.
The movie is a visual treat, barring a few close up shots which seem too close for comfort.
Some shots take you back to the visual treats of Kumki and Mynaa, especially a few shots in the songs. The dialogues are simple and apt for the script.
Watch Kayal in theatres, especially in Dolby Atmos to feel the visual and audio effects of nature and how mad love can be!
Kayal in one line - Live! Love!