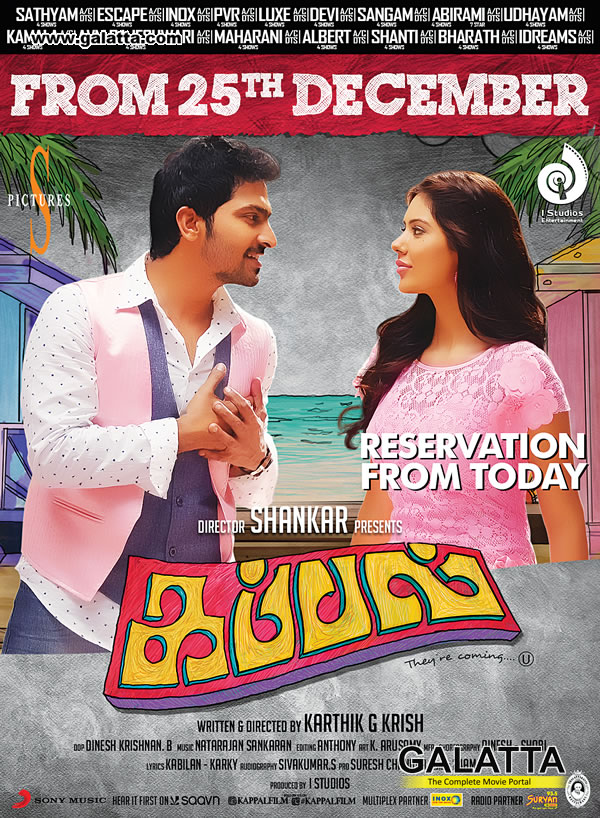 Kappal Movie review
Produced by S Pictures, Kappal is directed by Karthik G. Krish, a former assistant of director Shankar. This film stars Vaibhav and Sonam Bajwa in lead roles. Kappal has music by Natarajan Sankaran and cinematography is handled by Dinesh Krishnan. After a four year hiatus, Kappal is S Picture's comeback as a production banner.
On seeing their mentor and his group of friends being separated because of their wives, five little boys from Mayilaaduthurai fall under the impression that marriage will destroy friendships, they pledge to never get married. But as all of them grow up, Vasu (Vaibhav) starts to get suffocated and sets off to Chennai under false pretexts in search of love. Does he find love? Do they still manage to secure their friendship? What will his friends do if they find out? What this comical joy ride to know more.
Kappal is director Karthik G Krish's light yet entertaining debut. The whole film is very relatable. The humour is set in simple things, things we come across in our lives almost every day. So this makes sure you laugh a little in every scene. Karthik's narrative will make you forget where you are and laugh out very loudly till the end. Vaibhav fits in to the role of a boy next door with ease, his timing and delivery compliments the narrative. Sonam Bajwa charms you as the well to do, modern diva. Robot Shankar and VTV Ganesh support the humour and give the film an extra twist.
Overall, Kappal is the kind of film will that will get you to sit back, relax and enjoy two and a half hours of non stop laughter.