TASMAC wine shops get record sales after reopening in Tamil Nadu!
By MKV | Galatta |

May 07, 2020 19:00 PM IST
The nation-wide lockdown announced by the Central Government to combat the deadly COVID-19 Novel Corona Virus Pandemic outbreak, is already in the third phase and will be on till May 17th! However, the Central and State governments have allowed some relaxations during this phase and have permitted wine shops to open, based on the States' discretion. Initially, the Tamil Nadu government had not decided to reopen the TASMAC wineshops in the state but had quickly changed its decision after it was found that thousands of people were crowding across state borders to purchase liquor from neighbouring states! Today - May 07th, was the first day of reopening the TASMAC wine shops in Tamil Nadu and the alcohol lovers of our state have already created a massive record!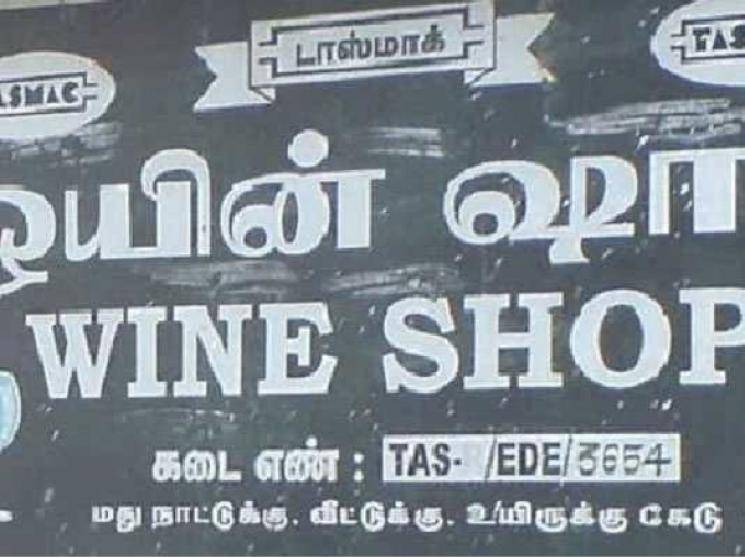 Reports state that the sales in the TASMAC wine shops on May 7th, are in excess of 150 Crores and the final numbers are yet to be verified! These are massive numbers, especially considering that the TASMAC wine shops in Chennai, Chengalpattu, Tiruvallur and Kancheepuram districts continued to remain close. Videos of the huge queues and unruly crowds outside these wine shops have already been going viral on the internet and with social distancing norms not being followed in a majority of these wine shops, it only remains to be seen how much of a negative impact the reopening of these shops is going to have on the society and its efforts to control the spread of the COVID-19 virus! The wine shops were open from 10:00 am to 5:00 pm and there were a number of guidelines including mandatory usage of umbrellas, providing age proof or showing Aadhar Card, which were imposed on those wishing to buy alcohol. Let's see what tomorrow (Day 2), has in store...