Russia becomes 8th country to record over 1 lakh COVID-19 Corona Virus cases!
By MKV | Galatta |

April 30, 2020 20:24 PM IST
The deadly COVID-19 Novel Corona Virus Pandemic outbreak started in the Wuhan Province of China and has now spread to all corners of the world! There has been no respite for the people of any country with almost all the nations being affected by the virus and losing lives to it. The death toll has been recorded in lakhs across the world and the number of infected people have already crossed well over 25 lakhs! Some nations are more hit than the others as they were very late to react to the spread of the Corona Virus and before preventive measures could be taken, the Virus has already spread its deadly roots.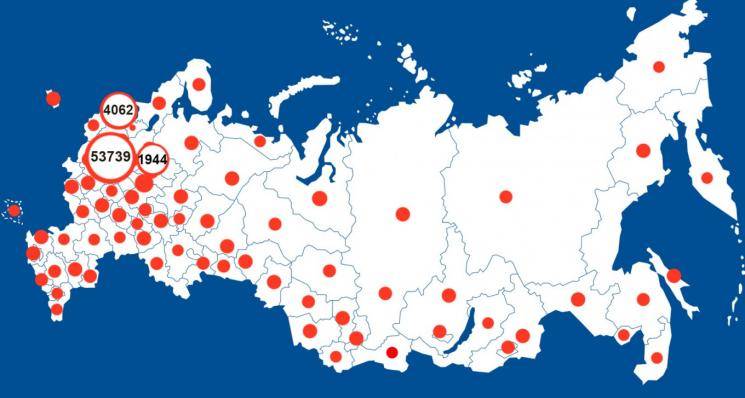 The latest update we have is that Russia has become the 8th nation in the world to record over 1 lakh COVID-19 positive cases. Russia now joins countries like the USA, Germany, France, UK, Italy, Turkey and Spain, all of which have recorded over 1 lakh cases of the Virus. USA is the worst hit with the death toll and the number of infected people being very high. Of the over 1 lakh people affected in Russia, there have been 1,073 deaths and 11,619 recoveries. In recent times, reports of medical and healthcare officers being affected by the Virus, have been coming in regularly. The Russian President Vladimir Putin has stated that the COVID Virus is yet to reach its peak in the nation. There are also rumours that the numbers being reported to the media are far lesser than the actual numbers and that many more people have been infected and also lost their lives to this Virus. Stay tuned for updates...