Thalapathy Vijay's Master Audio Launch Speech : Namma Nanbar Ajith madhiri...Don't Miss!
The much awaited evening has dropped in and the audio launch of Thalapathy Vijay's Master is happening amidst high expectations from fans. The highlight part for any Vijay film audio launch will be Thalapathy's speech and Master is no exception. Vijay made a grand entry onto the stage with a sizzling brief dance performance with Shanthnu and Anirudh Ravichander. Vijay's speech was comparatively shorter this time, but it did have some striking viral content. Yes, as a pleasant surprise, Vijay used the reference of Thala Ajith and it earned a huge applause from the gathering. Here is what Thalapathy Vijay spoke at the event.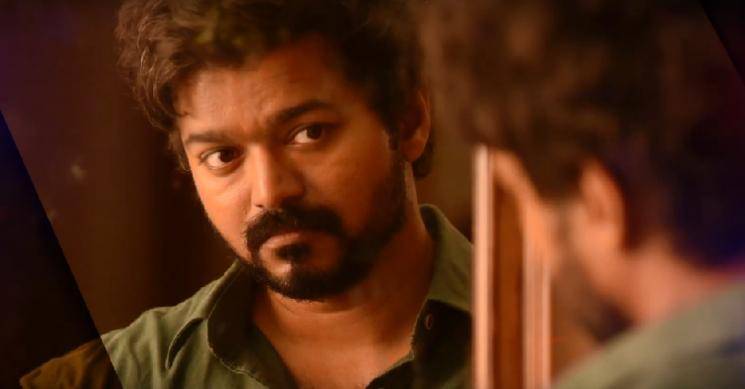 "En Nenjil Kudi Irukkum… I am sad that my fans were not able to attend the Audio launch. The main reason for that were the issues that happened outside the venue during Bigil audio launch and also, the Corona scare. There will be a kutti story behind every song's recording. Ani has made a song with the kutti story itself. Ani and Arunraja senjittanga. Vijay Sethupathi has grown to be an unavoidable huge force in the industry. He has got a very good role in Master that has negative shades. I asked him why he agreed to do this film and he replied with just four words.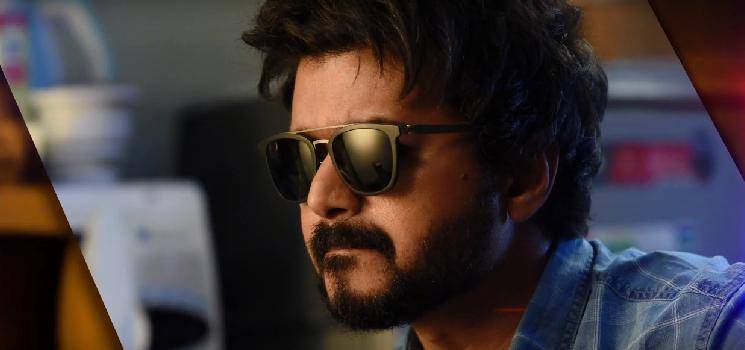 He said, 'Enakku ungala romba pudikkum…' That is when I got to know that he has a special place for me in his heart. Shanthnu, you are always in my prayers. Malavika has a beautiful face which suits Tamil cinema. If she learns to speak Tamil better, she would become a leading actress in Tamil cinema. Master is a total effort of Jagadish. Uncle Xavier Britto has been a major support for my career, in my early days. Director Lokesh, Maanagaram moolama thirumbi paaka vechaaru. Kaithi ya thirumbi thirumbi paaka vechaaru. Master la Enna Panna poraar nu therinjikka, naanum waiting. He is a kutti aacharyam...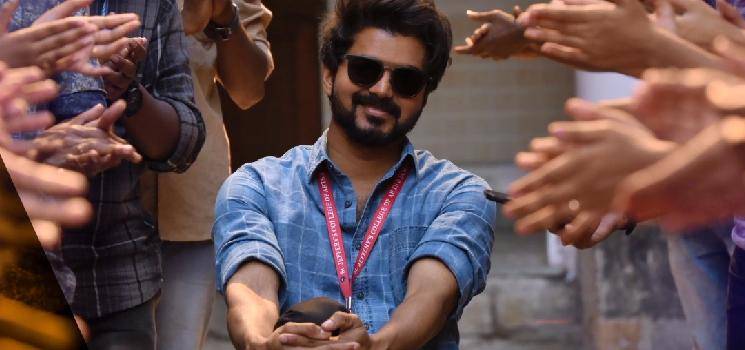 From a bank job, to doing short films, to making his debut with a complex story like Maanagaram. He wouldn't have the scene paper in hand and I got a bit disappointed during the initial two three days. I got angry with Lokesh and was worried how I am going to manage with him for the next three-four months. Later, I made him give the scene papers to everyone in the set. We have done our work and you guys will only have to say. Watch the film and let us know.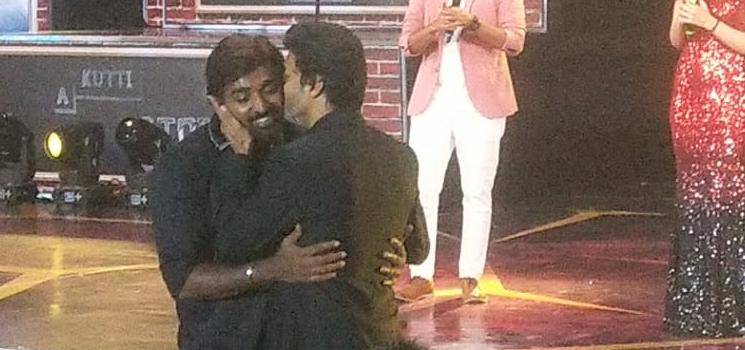 To my fans, kill the haters with your success, bury them with your smile. At times, you will have to remain silent to be genuine and honest. My costumer Pallavi Singh suggested me to wear this black suit. Namma 'Nanbar' Ajith madhiri dress panitu polaam nu coat suit pottu vandhrukken." Later, Vijay got down from the stage, and hugged Vijay Sethupathi. He also kissed Makkal Selvan on his cheeks. After the speech, the whole team gathered on the stage for launching the audio and it ended on a grand note with Vijay taking a selfie with the whole of Master team.