Actress Mahalakshmi's husband issues a heartfelt statement... Check it out!
By MKV | Galatta |

December 09, 2019 14:07 PM IST
The recent headlines on the Tamil serial circuit is the ongoing issue between TV actors Jayashree and her husband Ishwar and anchor-turned-actor Mahalakshmi and her husband Anil. Jayashree had lodged a complaint of domestic assault against Ishwar and he was subsequently arrested and has since been released. Meanwhile, Mahalakshmi and her husband Anil are going through divorce proceedings with allegations of a possible affair between Mahalakshmi and Ishwar also cropping up from Jayashree. Each of the individuals involved, except Mahalakshmi, have been addressing the media on various platforms and here is what Mahalakshmi's husband Mr. Anil, had to say about the ongoing issues.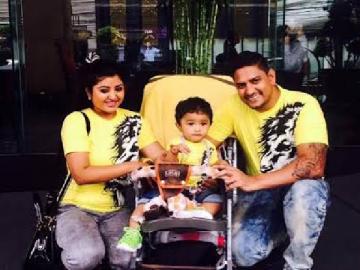 Talking about his issues with Mahalakshmi, Anil says, "Yes, we aren't together from last June. She has alleged that I am money minded. I wouldn't blame her for that. Maybe her current situation and the people around her are making her think like that. I am a salaried employee and my last drawn salary in June too, was Rs. 1,74,000/- and I was taking care of her properly. I call her Maggy and even now I tell, I still love you Maggy. Please come back, I am ready to take care of you and our son. We shall continue being as happy as we were before all these issues cropped up. I don't have a problem with it. You have been with me for the last 10 years and you know am not materialistic. So, let's put aside all these issues and live together again happily. There are also allegations that Ms. Jayashree and me are colluding to create issues and defame her. Maggy, you know very well that I will never ever do that. Wherever I talk, I will never talk ill about you. Please understand that if I talk something about you, it means I am talking about myself too. I still love you. Sachin is our son and you carried our baby and I respect you for that. Even after 10 years, I will still have the same respect for you and will never talk bad about you.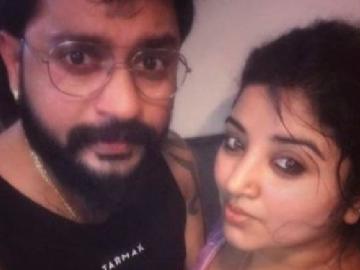 I am not going to respond to Mr. Ishwar's allegations of an affair with Ms. Jayashree. She is like a sister to me. I have known her from 2008. We are not very close but know each other. She has been in touch with me after this September 23rd, following an issue. She contacted me through Facebook and we have been in touch after that. I have a friend of over 15 years and I have met her on a couple of occasions at get-togethers at his house. I am not thinking of separating from my wife and am still discussing things to get back together with her only. We have a son and his future is at stake too. I can't suspect my wife just because of all the things people talk. I have to sit and talk with my wife to know what's happening but I haven't spoken to her after June. Just because I have spoken to Ms. Jayashree doesn't mean we have a relationship. She is also having some issues and we have just been a shoulder for each other. She is like a sister to me and there is nothing more than that between us. We have met on social occasions at our common friends' houses and at both times, there were 10-15 other people present along with us.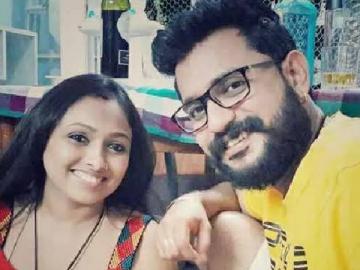 I have not been able to talk to Mahalakshmi as I don't know her current phone number but I would like to tell her through this media interaction that my number is still the same and you can ask me straight, if you have any queries. She is staying with her parents only, as far as I know. Our son is also with them only and I am sure his grandparents will take good care of him. I am not sure what exactly Ishwar has spoken about me but as my wife has also been a part of these allegations so I don't want to fuel this issue any further and I just want to get back with my wife. At this point of time I don't want to do anything as my wife is also involved. This is my family's issue and it is already in the Court, so I will face it and try to get it resolved there. Mahalakshmi, I have a request for you. It has been 6 months since I saw our son and I would like to see him. But, please don't bring him to the Court as I don't want to see him there. Kindly make arrangements for me to see him somewhere outside. Thanks!