Devastating: Nearly 2500 COVID-19 related deaths in the USA in 24 hours!
By MKV | Galatta |

April 26, 2020 15:41 PM IST
The devastating COVID-19 Novel Corona Virus Pandemic is sweeping the world and it is not sparing any country irrespective of whether it is the most advanced or most powerful in the world! Having originated in the Wuhan Province of China, the Corona Virus has now claimed lakhs of lives and many countries are at their wit's end on how to prevent any more lives being lost. Strict measures are being taken everywhere and travel between countries has been suspended and the economies have taken a severe hit. The United States of America has been very badly hit by the Virus and despite the Trump administration stating that things are under control and that the situation is stablising, the number of casualties and newly infected people are only going up with each passing day!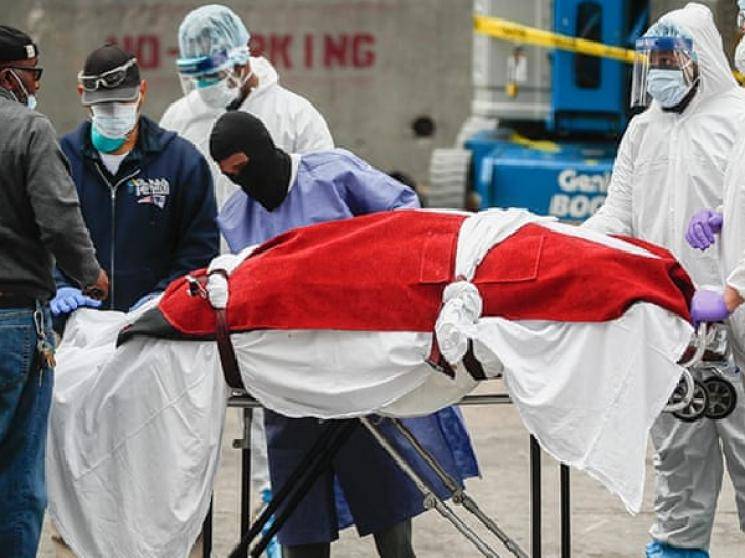 It has now come to light that in the past 24 hours alone, the number of people who have succumbed to COVID-19 related illnesses has nearly touched 2500. The number of people infected by this Virus is close to 10 lakhs, in the USA alone and the death toll is nearing 55,000! It has been confirmed that approximately 35,500 new cases of Corona Positive people have been registered in the past 24 hours alone and 2,494 deaths have been recorded. Of the total death toll in the USA, 21,908 people are from New York. Despite these concerns there are some reports that the lockdown has been lifted in a few States, in America. The staggering increase in the numbers is shocking and it remains to be seen how the government is going to handle this issue!