COVID-19 patient in hospital demands chicken & fish!
By MKV | Galatta |

April 28, 2020 20:10 PM IST
With our entire nation reeling from the effects of the ongoing COVID-19 Novel Corona Virus Pandemic, there has been a nation-wide lockdown and some people are even struggling hard to obtain daily food and basic essentials. There are a number of people who have tested positive for the Corona Virus and are getting treatment in the hospital. A recent hilarious case of a COVID-19 patient has come to light, from the city of Bhopal! A video of a COVID-19 patient, being treated at a private hospital in Bhopal, has been going viral on social media. The patient, named Saeed Bhopali, has reportedly been complaining about the food being given to him at the hospital!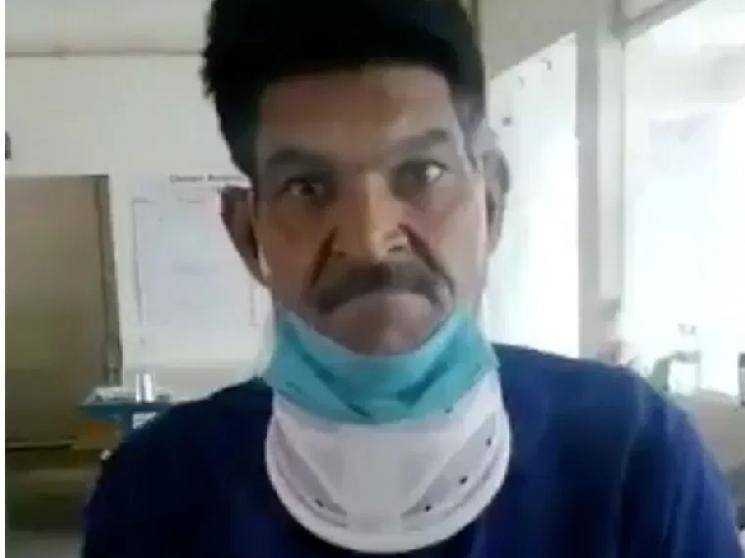 Saeed Bhopali was admitted to the private hospital in Bhopal, after testing positive for the COVID-19 Novel Corona Virus, about 15-20 days back. He has since been getting treatment and is recovering well but has been constantly complaining about the vegetarian food, served at the hospital! In a video, Saeed can be seen stating that his gums have swollen up after eating the rice & Dal being served at the hospital. He has stated that he is used to eating mutton daily and is a lion's child and wants to eat chicken and fish tandoori. Saeed Bhopali has gone on to say that he would not eat the hospital food anymore as he is not ill now and has gotten better and demanded food from his house! Many political leaders have also been sharing this hilarious video on their social media handles!
Check out the video (in Hindi), here:
बड़ा अन्याय हो रहा है सईद जी के साथ, अस्पताल में अच्छा खाना खाकर भी इनके मसूड़े दुख रहे, कह रहे हैं ये शेर की औलाद हैं, नट बोल्ट जैसे गोश्त, मुर्ग़ा चाहिए, बड़ी नाइंसाफ़ी है वाकई। pic.twitter.com/6AWLNBXnHe

— Shalabh Mani Tripathi (@shalabhmani) April 27, 2020