Chennai activist installs sanitiser plant at home and distributes free sanitiser to people!
By MKV | Galatta |

May 14, 2020 18:39 PM IST
With any natural calamity or social malady, we come across quite a number of good hearted samaritans who rise to the occasion and help others; be it humans or our four-legged friends! With the outbreak of the COVID-19 Novel Corona Virus Pandemic, many organisations as well as individuals are going out of their way to help the needy, in these tough times of need! One such person who has come to our attention is an 82-year-old man from Chennai! Social activist V Santhanam is known in his neighbourhood for coming to the aid of people in need.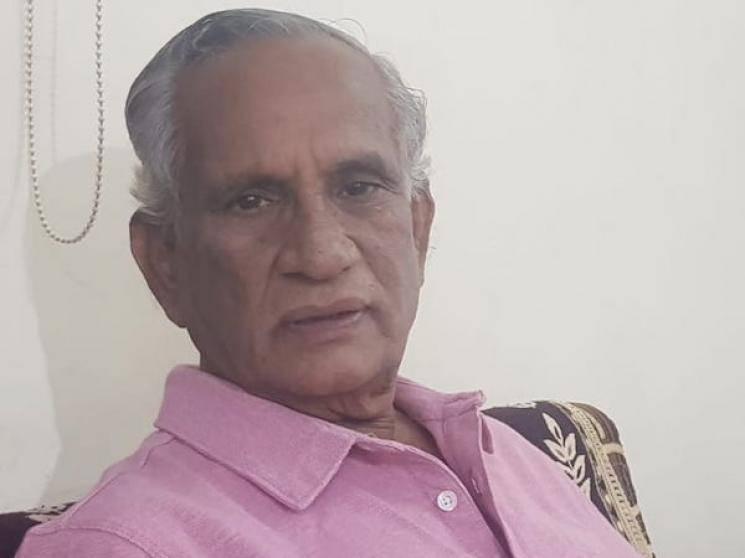 Now, it has come to light that V Santhanam has installed a 1000-litre sanitiser plant at his house. He has since been distributing free sanitiser to people who need it! Talking about this, he has stated that not many people are able to afford sanitiser as the prices have skyrocketed since the need for it has become very high. In the last two days alone, he has distributed free sanitiser to over 100 people in his locality of Chromepet! Mr. Santhanam says that his son, who is also a social activist in Dubai, had made arrangements with a local manufacturing company and had a sanitiser plant installed at their house in Chromepet. The thought that it would be useful for a lot of people who are unable to buy sanitisers because of the cost! We, at Galatta Media, salute this good samaritan and extend our deepest gratitude on behalf of all people for his selfless gesture!