Vishnu Vishal's inspiring transformation story | Sad, emotional but motivating
Galatta
|
05:42 PM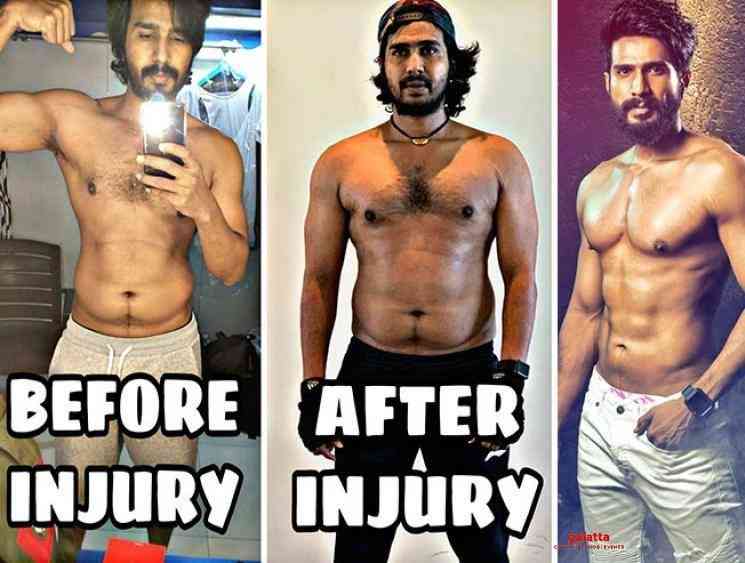 The going hasn't been great for Vishnu Vishal both professionally as well as personally, a few of his recent films were shelved while a couple have been delayed due to various reasons. He also had a few personal setbacks but now things have changed, Vishnu did not wait for circumstances to make his life better. Read this emotional yet inspiring note from the man himself. 
 
"Dear friends,  
 
I wish to share a little something about myself today. My journey so far, has been a blessed one, marred by ups and downs just like anyone else's. But the last two and a half years have been extremely difficult, filled with dark days and darker nights. I felt like it was time to open up now. At a point when it seemed like my career was doing fine, my personal life was falling apart. In 2017, my wife and I separated after being together for 11 years. Not only did we have to live in two different houses, this separation also distanced me from my son, who was only a few months old at the time. I was devastated. I never thought life would turn out this way. I took to alcohol. Night after night, I would drink till I broke down, which in turn, resulted in bad days. Stress and sleeplessness made me physically sick. I even underwent a minor surgery.  
 
While I was coping (not too well) with the problems in my personal life, work pressures started mounting too. I was cornered to a bad release date, and my production house which I had just formed, suffered losses. I faced further financial problems when I had to make a very tough decision, to drop a movie in my own production after shooting for 21 days. To make matters worse, I suffered a major injury while shooting a stunt sequence for my upcoming bilingual film 'KAADAN' (Tamil)/ `ARANYA' (Telugu) directed by PRABHU SOLOMON. Bedridden for two and a half months, I had put on 11 whole kgs. I felt like a victim of my circumstances, nothing was going right for me. Eight amazing projects with great directors and production houses were cancelled, inspite of a superhit movie like 'Ratchasan'. Divorce, separation from my child, physical illness, financial losses, injury during shoot-disc prolapse, alcoholism, eating disorders, and my weight gain - I felt like I had hit rock bottom. I was left completely disillusioned and helpless.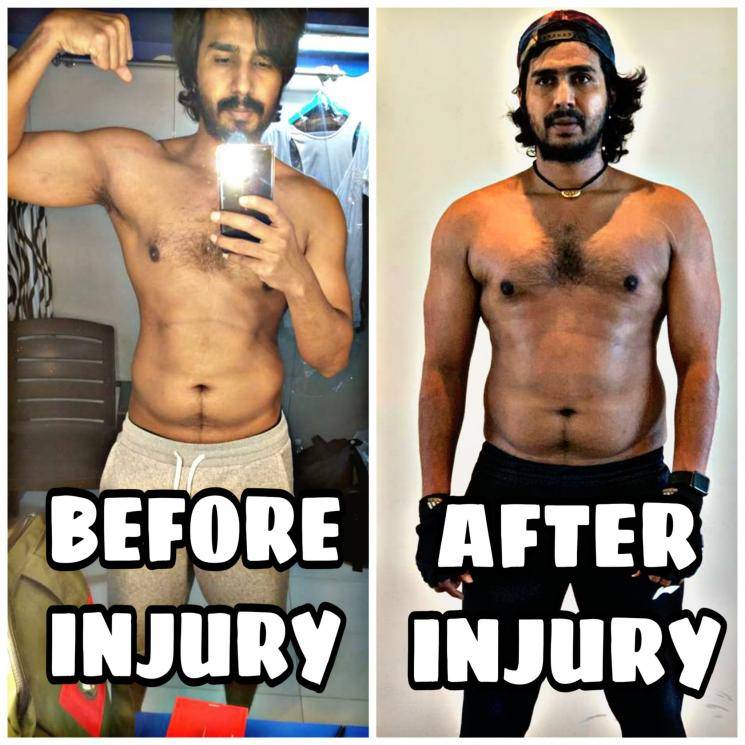 Too caught up in my own world, I failed to even notice that my father retired from service. The enormity of it had not sunk in and I didn't notice how my pain affected my family, especially him. The day I realised how helpless he felt, I decided I needed to TAKE CONTROL of my life. I reached out for help, started therapy and underwent treatment for depression. Taking charge of my life, I started working out under a professional trainer, started eating healthy, restricted alcohol, practiced yoga, cut judgmental people out my life, blocked negative people on social media, spent more time with family and a few close friends who always kept me in a positive state of mind. I started focusing on myself and my work.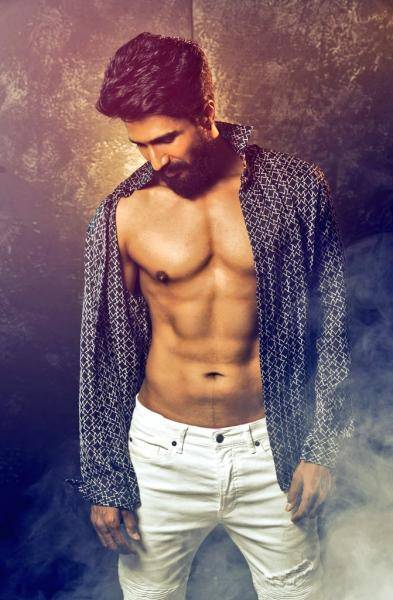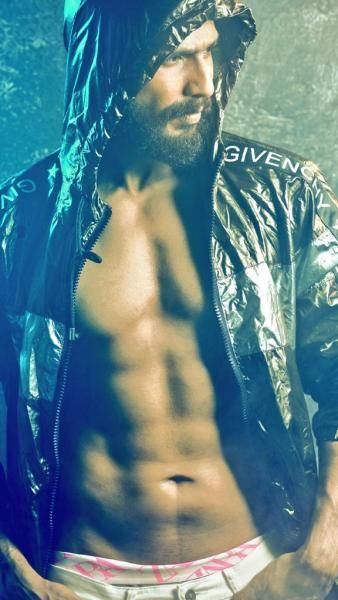 Post injury, I was advised not to workout in the gym for at least 6 months. But I started. I couldn't do a single push-up on Day 1. And here I am, same 6 months later, 16 kilos lighter, and infinitely stronger, shooting for my next film - FIR, with four more projects lined up.  
 
I wanted to share this journey not to show people the abs on my body but to show THE ABS THAT I BUILT IN MY HEAD. There are many out there like me, who are going through a lot in their lives. I want to tell you to that YOU CAN BOUNCE BACK ANYTIME!!! BE POSITIVE AND DISCIPLINE YOURSELF.Take out all your anger and frustration in productive ways and train yourself physically and mentally.  
 
PHYSICAL HEALTH ALWAYS IMPROVES MENTAL HEALTH. I have personally experienced this from my lowest low.1 don'tknw what future holds for me but I just know that I'm always gonna hold my body and mind tight together; respect and cherish positive people around me. One thing I learnt in the last 2 years is that 'A LOT OF PEOPLE ARE GONNA JUDGE YOU AND TRY TO PULL YOU DOWN!!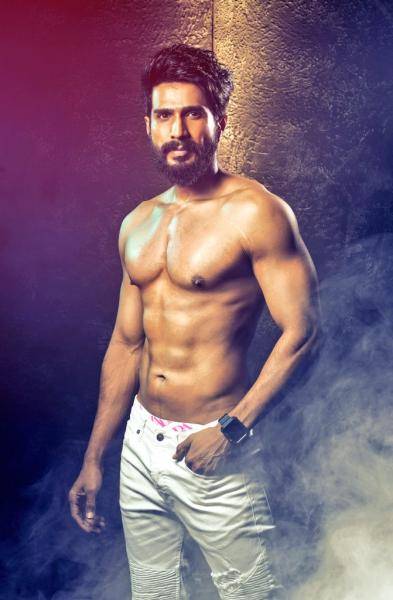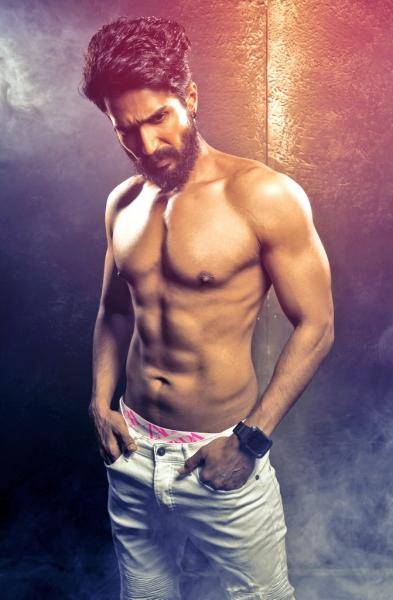 Always remember you are only answerable to your conscience, your family and your loved ones. There will still always be some who will keep judging you no matter what because they see only what they see and then there is the 'TRUTH' that only you know,to such people the best answer is to become A BETTER VERSION OF YOU !!  
 
May God bless you all with a healthy body and peaceful mind. To those who had my back through this trying time, THANK YOU. We did this together.  
 
Luv, Vishnu Vishal"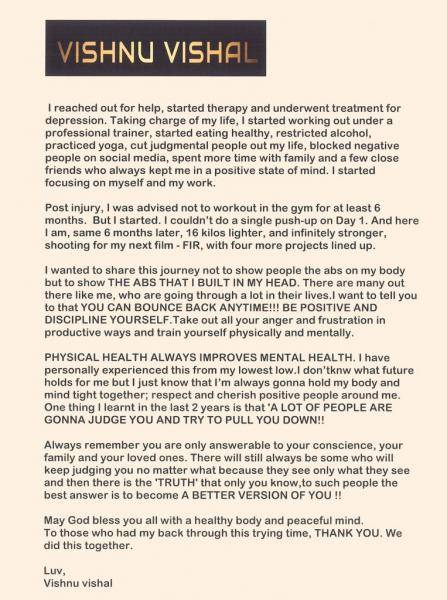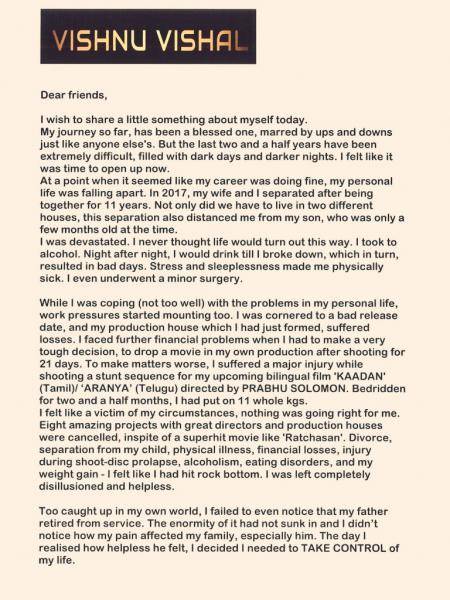 About This Page
People looking for online information on Vishnu Vishal will find this news story useful.