Galatta
|
12:51 PM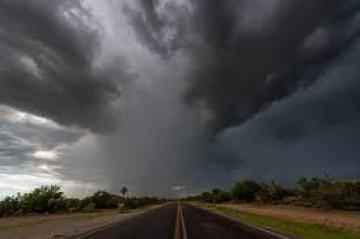 Parts of Chennai received brief spells of showers on Saturday when cyclone Bulbul made landfall. With humidity of 91% recorded on Monday, the forecast for Chennai and Puducherry this week is scattered showers.
Even though the temperature will range from 28 to 33 degrees Celcius this week, the climate will be cloudy with scattered drizzles. Easterly winds are expected to bring rains to the southeast coast in the coming four days and there is a possibility of a new low-pressure system developing close to the Andhra Pradesh coast this week. The popular Facebook page Tamil Nadu Weatherman also predicts rains in the South, too. Meanwhile, brief showers cutting through the haze that has enveloped the ECR for the better part of last week brought cheer to Chennaites.
There has been no change in the pollution haze on Monday, but north-easterly and easterly winds have resumed. Remenants of the tropical cyclone Nakri, which will make landfall in Vietnam this week, is expected to boost the wind patterns in favour of Chennai. Chennai has already seen a 4% increase in the amount of rainfall received last year. The winter showers is expected to begin shortly, making the prospects of summer look brighter for the metropolitan city.