Elderly woman killed, minor grandchildren hurt after auto-rickshaw runs over pavement dwellers  
Galatta
|
05:49 PM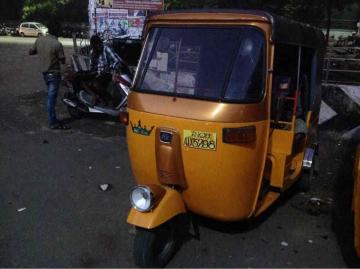 Chennai: An elderly pavement dweller was killed, her daughter and children hurt after an auto-rickshaw ran over Pavement Dwellers close to the dawn on Tuesday on the Walltax Road in the heart of the city. While the woman died on the spot, her daughter sustained a grievous head injury and her grandson sustained fractures in the leg following the mishap.
According to sources, Anjali (46), her daughter Chithra (29) and Chithra's children Bharan and Bhavani - both school kids - were sleeping on the pavement of Walltax Road near MGR Chennai Central. Anjali reportedly ran a small eatery on the pavement and the family had slept near their makeshift shop to begin working at the crack of dawn. The children also reportedly helped out at the eatery. According to sources, around 20 families - all the owners of pavement shops in the area - were asleep on the footpath flanking the Walltax Road when the incident happened. Close to 2 am on Tuesday, an auto mowed into the sleeping group, running over Anjali, hitting Chithra, Bhavani, and Bharan. The other pavement dwellers immediately took the injured to the nearby Rajiv Gandhi Government General Hospital, where Anjali was declared brought dead.
Chithra was under critical care and Baran sustained fractures on both legs. According to the Elephant Gate traffic police, which registered a case, the auto driver, identified as Kaliappan (60), of Tondiarpet, was taking a passenger to the MGR Chennai Central when a dog jumped in his way. The man took a swerve reflexively to avoid hitting it and lost control of the vehicle. A case was registered and inquiries were on.