Galatta
|
12:00 AM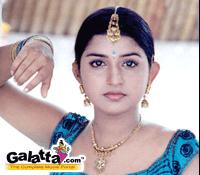 Meera Jasmine causes rift?
This is the hottest news from Tollywood! The prominent hero Balakrishna physically assaulted Ravi Teja over an issue which was reportedly ignited by Meera Jasmine. It was never expected that the heroes will resort to blows off-screen.
 An inside source tells us that Meera Jasmine had been spilling bad beans about Balakrishna to Ravi Teja. When Balakrishna heard about this, he wanted to file a complaint with the Actor's Association. It so happened that the Actor's Association (where Ravi has his friends) tried to compromise and settle the issue verbally. This is when the actor lost his cool and started wrestling with the other actor!