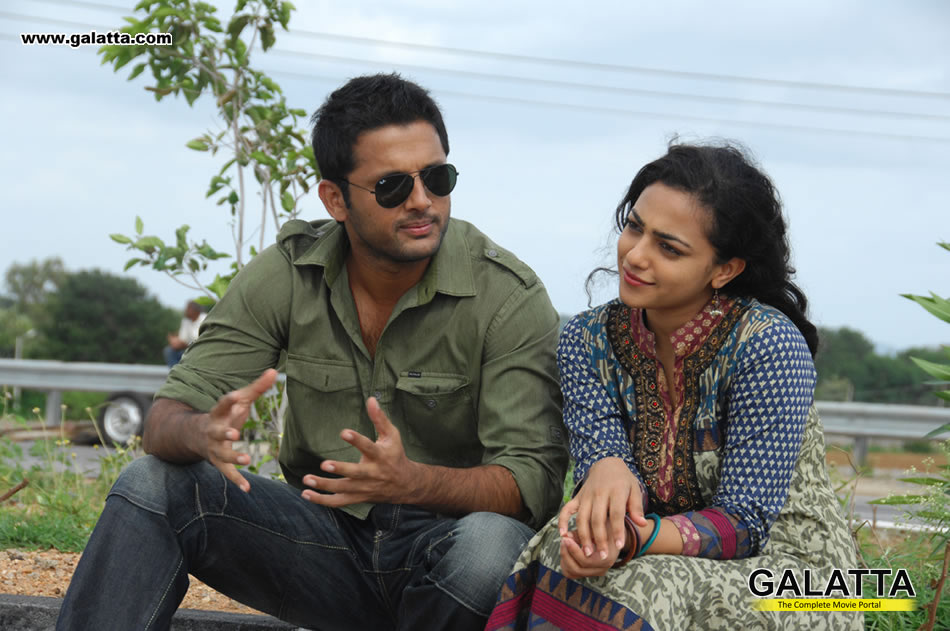 Ishq Movie review
Director Vikram Kumar's Ishq is a feel-good romantic flick, marking Nitin's strong come back after a series of flop films. Interestingly, Nitin has a record number of flops than any other Telugu hero so far and seemingly, Nitin has learnt from his mistakes. His Ishq has come out really well.

The film revolves around Rahul (Nitin), a fun loving college guy, who meets a beautiful and lively girl Priya (Nithya Menen) during his fight to Hyderabad and falls for her. The weather conditions forces the flight to land in Goa, pushing the duo to stay in Goa for a day. As expected, they fall in love. When they arrive at Hyderabad, Rahul comes to know that Priya's elder brother Shiva (Ajay) is the guy, whom he had a fight with in the past when he proposed his sister Divya (Sindu Tulani). Divya had refused Shiva's proposal, leaving Shiva mentally unstable. Now, Rahul has the testing time to win Priya's family.

Nitin's performance and looks are good and he has brought in a refreshing change in his appearance. This is undoubtedly one of Nitin's best performances so far. Cute Nithya Menen has also delivered a superb performance. The romantic track between the lead pair has been handled in a very classy and mature fashion. Their chemistry works. Nagineedu is good as Nithya's father, but characterisation of Ajay, who plays heroine's brother, is confusing. Ali is hilarious in his brief role and Sindhu Tulani does justice to her role.

Coming to the tech part, the first half is breezy and engaging. Though the second half is little inconsistent, the director gets a grip towards the climax, which is interesting. Cinematography is cool and the picturization of songs is beautiful. Dialogues by Hari Samala are apt and they are pretty humorous at times. Editing by Sreekar Prasad is crisp and neat. Ishq's story is simple but it's the screenplay and narration that makes a difference. On in all, Ishq is worth watching.