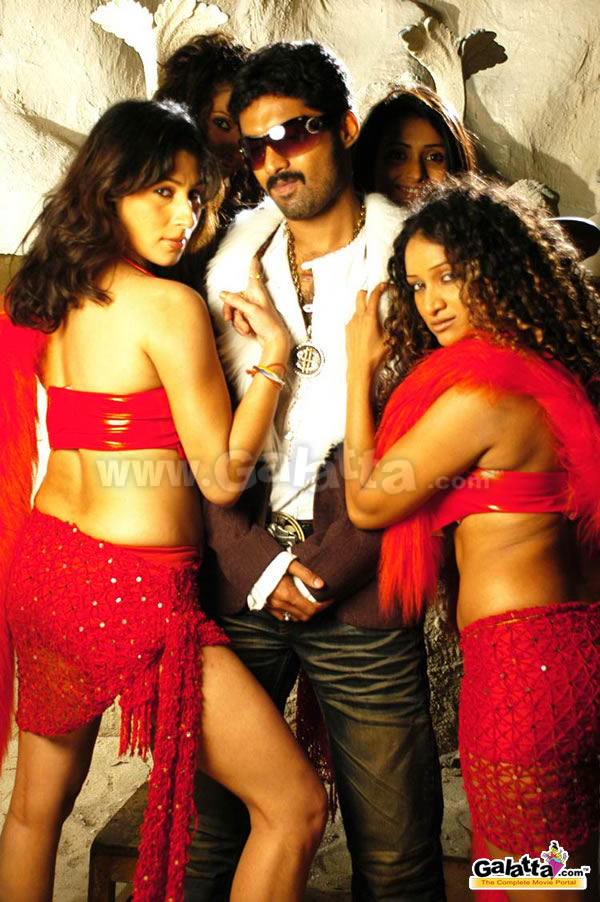 Hare Ram Movie review
Kalyan Ram has been looking for a hit for quite some time now. Athanokkade, the first film under his home banner, directed by debutant Surender is his only super hit so far. He has taken great pains to make Hare Ram, the second movie under his home banner, into a success. Hare Ram is inspired by the Tamil movie Manmadhan starring Silambarasan.
The story is about a pair of identical twins, Hari and Ram. While Hari is intelligent and very good, Ram doesn't like anyone except himself being praised, so much so that he tries to kill his brother and father when his father praises Hari. To protect Hari, their mother takes Ram away and brings him up, working as a cook for her livelihood. Hari is brought up by his father, who dies while Hari is still a child. So Hari's aunt and uncle (Chalapati Rao and Sudha) bring him up.
Hari (Kalyan Ram) grows up to be an IPS officer; Ram (Kalyan Ram) remains the same psychotic personality he was as a child.
A minister (Kota Srinivasa Rao) supports his villainous scientist brother (Rajiv Kanakala) who invents a dangerous virus that spreads very fast. The scientist also invents its antidote. They plan to spread the virus first and then sell the antidote later so they can get rich through people's desperation. A TV channel cameraperson (Sindhu Tolani) breaks the news and is slain by the minister's henchmen.
IPS officer Hari gets into a row with the minister and Surya Prakash (Ashok Kumar), the chairman of a TV channel. Soon after that, the two men die mysteriously. Suspecting foul play, the CBI deputes Anjali (Priyamani) to investigate the murders. She tracks Hari down and corners him. Hari confesses to the murders. What actually happened? Who really committed the murders - Hari or Ram? Why did Hari confess? In a gripping climax, the answers to all these questions are revealed.
Kalyan Ram has put in enormous effort and come up with a brilliant performance. But he can do a lot better in emotional scenes needing intense expressions. Kalyan Ram has excelled in his role as Ram, the mentally unstable twin.
National Award winner Priyamani fills in the glamour slot very well, though her role as a CBI officer could have been better portrayed.
As usual, Kota essays the evil politician's role with aplomb, but the character has not been etched out well. Kudos to Kota for giving life to a very one-dimensional role. Sita, in her role as the fond but unlucky mother who tries to protect her flawed child, has done wonders in displaying on screen the pathos of her situation. Even with the presence of Brahmanandam, Ali, Raghu Babu and Venu Madhav, the comedy track does not detract from the seriousness of the movie. Ashok Kumar gives an uproarious performance.
The director has given a very mature presentation though some overly commercial elements have hampered the flow of the dialogues and screenplay. The songs are superb and have been filmed in exotic locations with great cinematography by Ram Prasad. Kalyan Ram's stunts are out of this world and quite savage.
The film, a mix of action, suspense and thriller, does not highlight any one element. Kalyan Ram should be appreciated for trying to bring a different subject alive on the screen.
Click here to check out Kalyan Ram's photo gallery