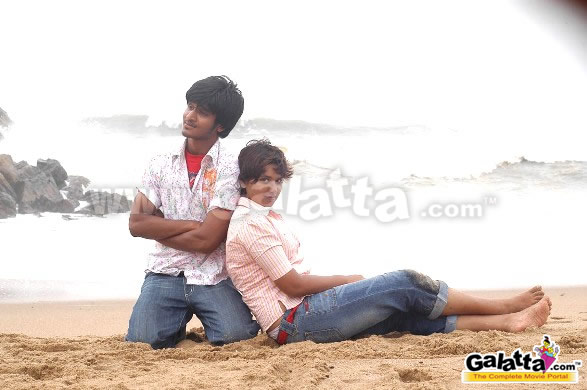 Happy Days Movie review
Shekar Kammula has scored a hat trick with his new film. After the success of Anand and Godavari, the expectations were high in this film and Shekar Kammula does not disappoint in any way.
The story of Happy Days has been set against a college backdrop. All the eight protagonists, four boys and girls are students of engineering. As it is difficult to show the lives of four sets of characters simultaneously, Shekar has adopted a novel way. He tells the story as a sort of flashback through the voice of one of the characters. The narration and the flashbacks are handled well and this helps in giving a smooth run to the story.
Chandra Shekhar alias Chandu (Varun Sandesh), Rajesh (Nikhil), Tyson (Rahul), Shankar (Vamsikrishna), Madhumati alias Madhu (Tamanna), Aparna alias Appu (Gayatri Rao), and Sangeeta (Monali Choudary) are the main actors in the film and the story revolves around them. The film has been picturised beautifully on these characters and the film traces the fours years that they spend on the campus.
The story is about their life, studies, family, hopes, aspirations and of course their love and their relationship with the girls.
All the actors are new but they have given a good account of themselves. The director has done a good job of moulding them into good performers. Tamanna is the only actor who has some experience in films. The rest of the artists are new.
Kamalini Mukherjee plays a guest role a beautiful lecturer. The music is another big plus for the film. Mickey J Meyer has done a wonderful job and has added to the overall mod the film in a very impressive way.
Shekar has once again come up with a winner. Even though the story is set against a college backdrop and is about campus life, the film will appeal to everyone, both students as well as adults.